October 15, 2021
As expected, the SportsPro 50 Most Marketable Brands list provides an interesting view into the significant power of social media in today's business landscape. Hookit put together a methodology that evaluates the massive promotional potential of fan-facing sports entities to become social media influencers for their brand partners.
Nike has more than 16,000 promotional partners within the sports industry talking about and/or wearing its products in imagery which is significantly impressive, especially when considering the number two ranked brand (Adidas) only has little more than half that (9,000 promoters). It is also worth considering that that is just the number of promotional partners in the sports industry – the athletes, teams, leagues, and rights holders wearing Nike gear in social media content. When you factor in the everyday consumers (many who would be considered influencers, given their highly engaged social audiences) who are talking about or wearing the Nike swoosh in their social media posts, that figure potentially reaches the millions.
Nike is not just the clear front-runner in sports industry marketability; it is running up the score.
But that is not what our team at IMG is focused on. When I saw the list, we decided to take the analysis one step further and found some intriguing correlations in cultural trends between last month's analysis of the 50 Most Marketable Athletes list and this new 50 Most Marketable Brands list. While the list's methodology focused on what brands sports entities were promoting in their social posts, we looked at the inverse of that to find additional insight. If these are the 50 Most Marketable Brands in the world, what are they posting about outside of just sports which can shed a light on why they are so marketable? In other words, are the Most Marketable Brands more in tune with cultural trends than other brands not on this list? Simply put, yes.
We looked at every social media post from all fifty brands over the last six months and found that when these brands were not posting about the sports they sponsor, they emphasized three social causes which are strikingly like what the 50 Most Marketable Athletes post about when they are not posting about their sports.
Marketable brands are focusing on our planet
Over any other cause, environmental consciousness has become a cornerstone of most leading global brands' corporate social responsibility efforts. Our analysis found that 54 percent of the 50 Most Marketable Brands have posted on social media about their support of environmental causes over the last six months.
Specifically, they have been posting about topics like reducing plastic waste, getting closer to carbon-neutral, improving recycling strategies, cleaning up the oceans, and global climate change issues. Of course, given that 26 percent of the 50 Most Marketable Brands are in the automotive category (by far the largest industry represented), electric cars are another topic being discussed to support environmental efforts.
Environmental issues are affecting all of us globally, and the sports industry is no different. Staying within the automotive category, you do not have to look far to find an example of where a global brand's sports sponsorship is affected by environmental issues. The New Orleans Saints will not be able to use the Caesars Superdome until week four of the National Football League (NFL) season due to Hurricane Ida. That means all the eyeballs that would have been on the Caesars logo in the Saints' week one home matchup against the Green Bay Packers are gone because the team will not actually be playing at home. Because of the damage caused by Ida, the Saints are playing a 'home' game in Jacksonville, where a different brand (TIAA Bank) will reap the benefits of the marketing exposure.
Athletes are not the only one's championing women's empowerment… brands are as well
One of the most meaningful takeaways from last month's 50 Most Marketable Athletes list was not just that Simone Biles, Naomi Osaka, and Ashlyn Harris were the top three, but that 40 percent of the full list was female. Well, this trend is clearly tying into the marketing world, as the most marketable global brands are reciprocating their support of women's empowerment issues. Some 48 percent of the brands on the list have posted their support for female empowerment on social media in the past six months. Specifically, 30 percent have posted social content supporting women in business, 12 percent have posted celebrations of women in sports, and six percent have posted their support of gender equity causes. The more female athletes, front office sports executives, and business leaders across industries share their stories on social media, the more collectively marketable and influential women will be in our future global culture.
LGBTQ equity is now a core piece of brand messaging
Last month's 50 Most Marketable Athletes list showed the growing influence of LGBTQ athletes, with significant representation. Across industries, LGBTQ social media influencers have built passionate audiences by being open and honest about themselves and their personal lives on social media. This is another area where strong brands are reciprocating, with 40 percent of the 50 Most Marketable Brands celebrating the LGBTQ community or supporting equality efforts on their social media channels over the last six months. For these brands, embracing the LGBTQ community (and celebrating the LGBTQ members of their own organization) has become a pillar of their corporate social responsibility efforts.
The more that we see trailblazing athletes – from Megan Rapinoe, Ashlyn Harris, and Ali Krieger to Jason Collins, Carl Nassib, and Luke Prokop – opening to show their authentic selves to the world on social media, the more marketable the brands that support these athletes will become.
In our last article, we gave a prescriptive look at the social media audience affinity research that athletes should be doing when identifying potential brand partners: analyze what brands have social audiences with naturally overlapping interests with your social audience's (and your own) interests, as they will give you the most potential marketing success. We also flipped that, laying out how brands should be conducting similar social audience research to find athletes whose audience's interests align with theirs.
Of course, we emphasized the first step brands must do: take a good, hard look internally to see what causes your leadership (and your organization) can authentically support. Without this key step, any corporate social responsibility effort will backfire as social media users will be quick to point out how the brand's past and present actions do not match their current words supporting that cause. Now that we have this new 50 Most Marketable Brands list, we know exactly which causes are making these brands the most marketable: environmental issues, women's empowerment, and LGBTQ equity.
So, what do you do with this list?
If you are an athlete passionate about the environment, female empowerment, or LGBTQ equity causes then there are many brands on this list that could be a great partner for you. Do the social media audience affinity research we suggest above to find out exactly which brands are the best fit for you.
If you are a sports rights holder, look internally and see where you stand as an organization on supporting the environment, women's empowerment, and the LGBTQ community. Are your organization's employees genuinely passionate about these causes? Can your support of these causes be authentically defended, or are there past or current actions the organization has taken that social media users will remind you of if you were to come out in support of these causes? If there is a history in your organization that is not ideal, do the work internally first to change the culture or policies before even thinking about a marketing campaign. But if your organization is passionate and genuine about supporting these causes now, then do the social media audience interest research to find the brand in this year's list that the data shows is a perfect fit to approach. If you are a brand not on this list then take the same internal look at your company culture as recommended above and if your organization is passionate and ready, start analyzing the social audiences of top marketable athletes to see which is a natural fit to sponsor that shares mutual interests.
Finally, if you are a brand on this list, congratulations, fantastic work. Keep up the support of these causes, and double down on your sports industry sponsorships by doing the audience interest analysis that will find additional athletes, teams, and leagues to sponsor.
The 50 Most Marketable Brands are not just supporting the sports industry, they are supporting important global causes that just so happen to align very well with the causes the 50 Most Marketable Athletes are passionate about. Coincidence? Not
---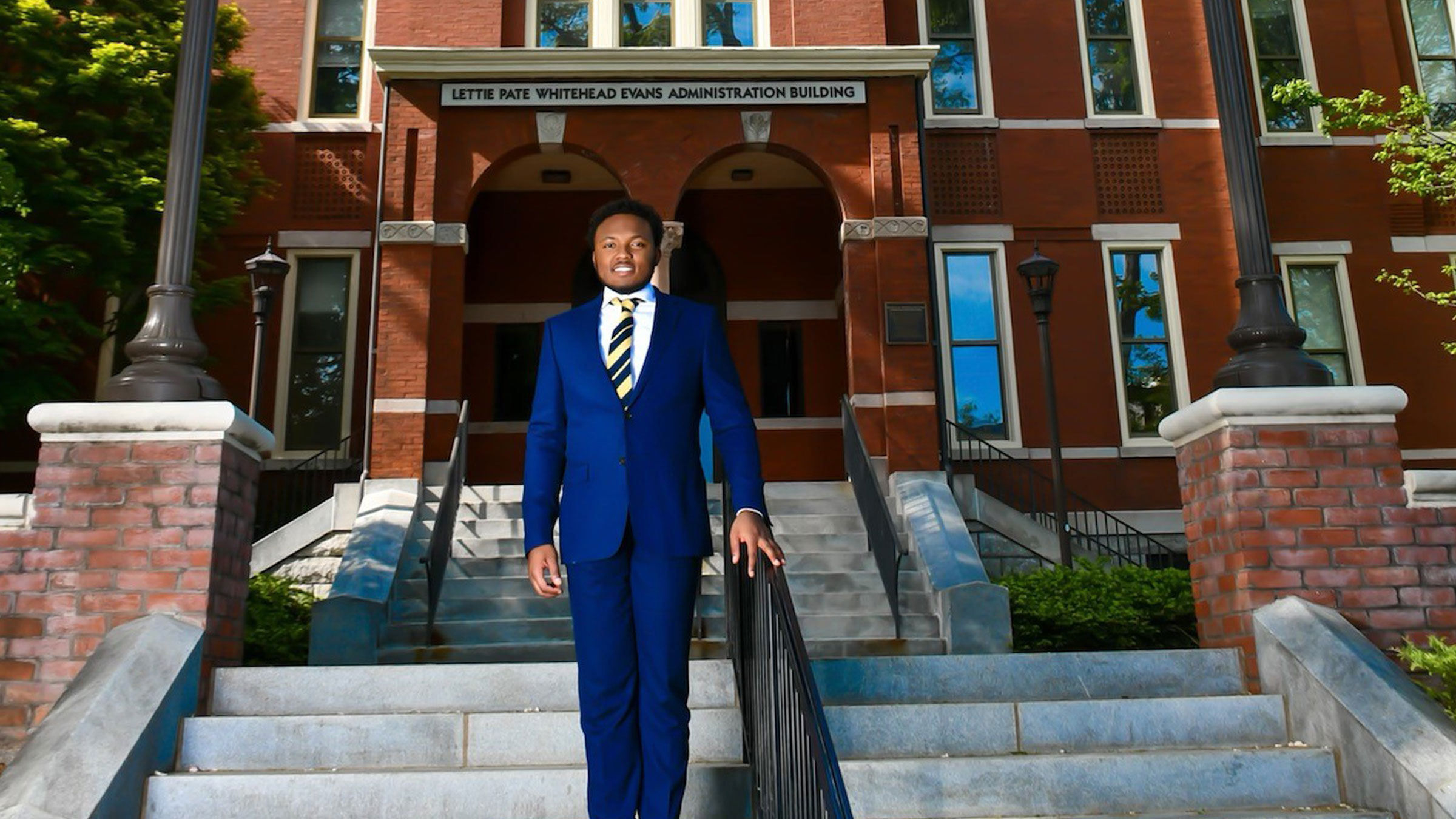 The world of sports and entertainment is full of infinite possibilities and opportunities. But for brands looking to standout, make their mark and stay ahead of the competition, they engage the professional services of Innovative Marketing Group.
Our team of professionals understand how to develop a comprehensive strategic marketing plan that integrates sales management, marketing communications, data analytics, creative design, and digital media services, that will position our client's brand as an industry leader or innovator.
Our strategic consultative services align insights with brand activations, creativity with metrics, complex marketing activities and programs with measurable deliverables.
Our internship program challenges our students (undergraduate and graduate) to come roll up their sleeves, and fully immerse their mind. The sports landscape is vast and can be complex to navigate but our innovation studio allows our interns to become "game-changers / world-changers /paradigm shifters in sports marketing!"