Historically, this small town of just over 10,000, located in the Ozarks of southern Missouri, has grown from a local getaway offering a wide variety of country music, stage shows and family activities to one that is quickly becoming known as a place to enjoy a premiere golf holiday.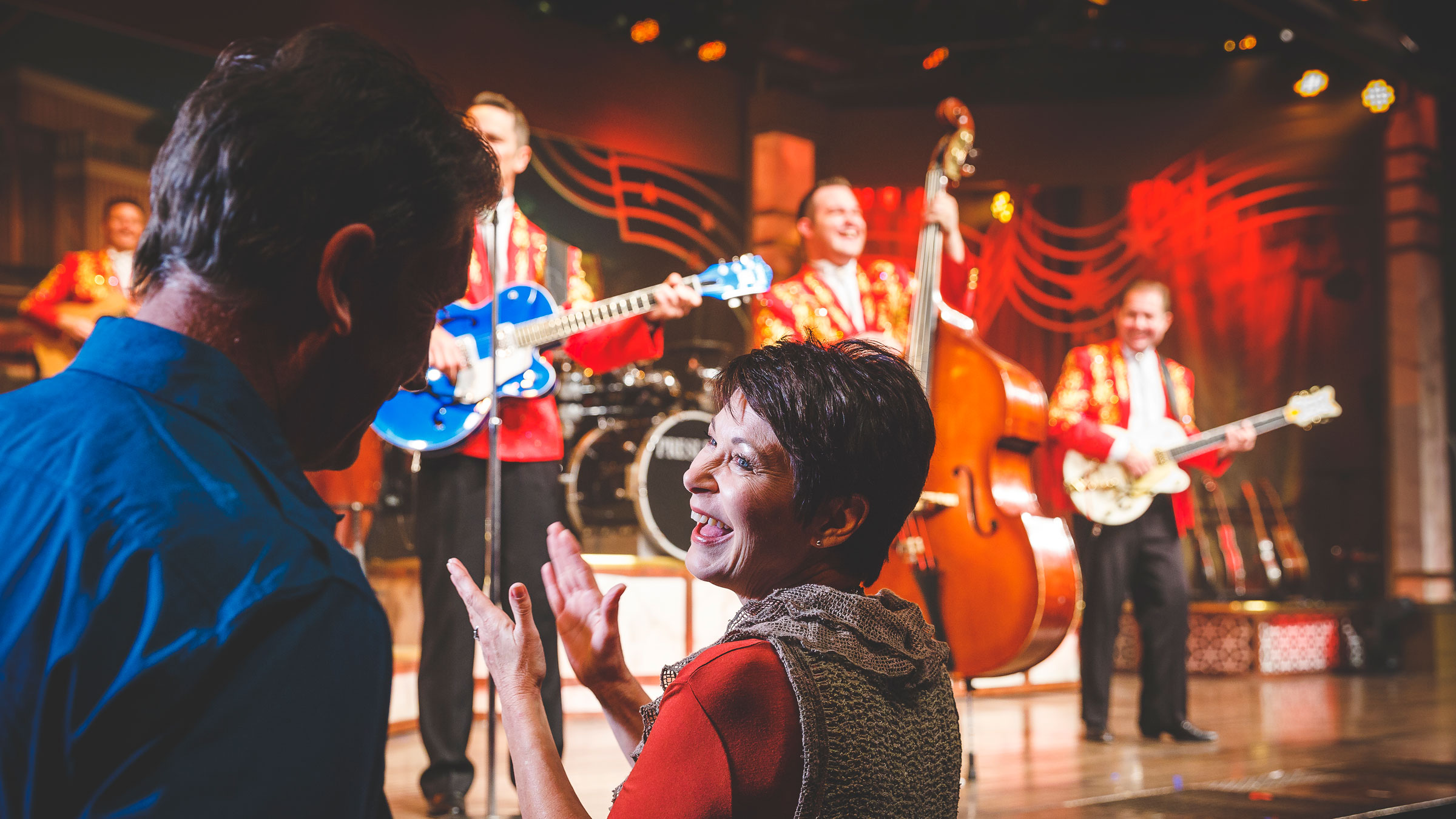 Jack Nicklaus, Gary Player, Ben Crenshaw and Tiger Woods – some of the great names of the sport were all attracted to this area not only for golf course design in this land of woods and lakes, but they are also outdoor enthusiasts and conservationists who each developed a special link with Johnny Morris – the billionaire, who built his business empire around fishing, hunting, camping and boating (he created Bass Pro Shops and his first such Outdoor World opened in the nearby town of Springfield in 1972). In recent times because he has fully embraced golf in a big way, Branson has become a major player in a sport that figures to get only bigger here in the very immediate future.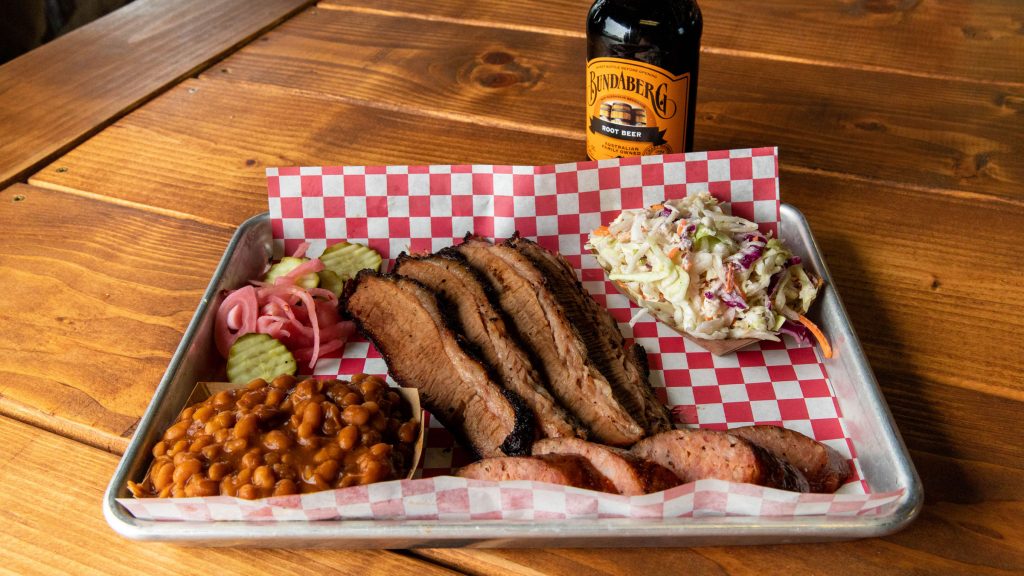 "Golf is a natural extension of what Mr. Morris enjoys more than anything – and that is to connect people with the outdoors. Here you'll find mountain and valley layouts that offer a variety of playing experiences, suited for every level of play," said Matt McQueary, the Golf Sales and Marketing Manager for Big Cedar, the company created by Morris.
That connection has resulted in some amazing, scenic, fun yet challenging world-class course layouts not only in 9-hole and 18-hole versions, but also 13-hole tests.
Here's just a sampling of the range of tracks you can experience (peak seasons are April through June and September through October).
Ozarks National
Located just south of Branson, this 18-hole course, designed by the award-winning team of Bill Coore and Ben Crenshaw, is integrated into the beautiful terrain of the Ozarks. Measuring 7,036 yards from the back tees, the course represents the terrain of the Ozarks with not only beautiful views, but features challenging carries and a variety of visually appealing approach shots that are highlighted by the native habitat. The course also includes interesting features, such as a 400-foot wooden beam and plank bridge, which connects the tee box and fairway of the 13th hole that stands 60-feet above a flowing creek.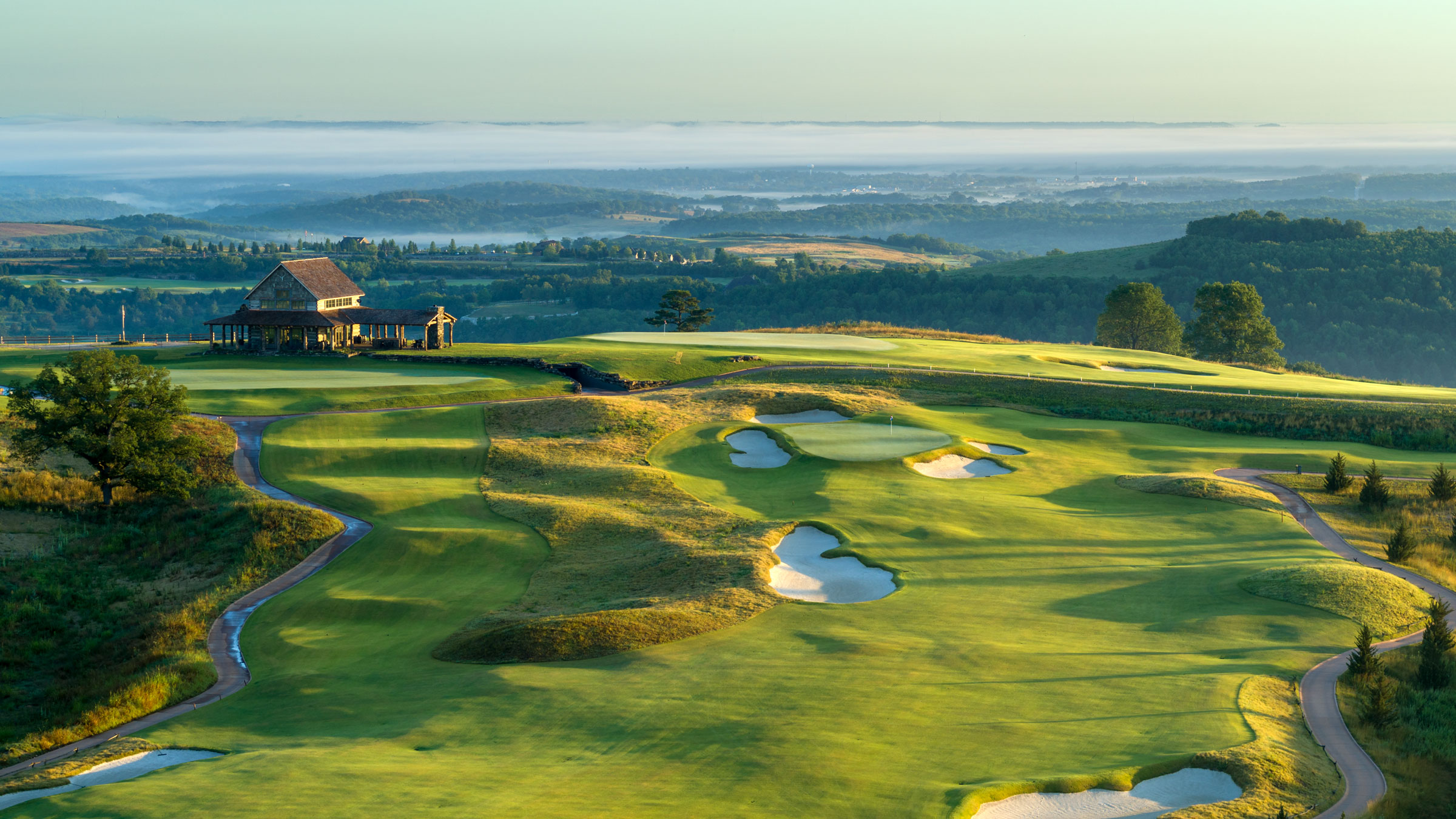 "There are so many beautiful spots on this course it's unbelievable. There is a certain atmosphere about this place that we've never seen before," stated Crenshaw who has designed courses all over the world including the highly acclaimed Sheep Ranch at Bandon Dunes in Oregon.
Top of the Rock
This is a nine-hole par-3 course designed by Jack Nicklaus. It is certainly one of the most picturesque courses in the United States.
Filled with stunning views of Table Rock Lake, waterfalls and amazing rock formations, Nicklaus began building the course in 1996, and it became the first par-3 layout included in a PGA Tour-sanctioned competition. The oldest event on the Champions Tour – the Legends of Golf – is partially played there.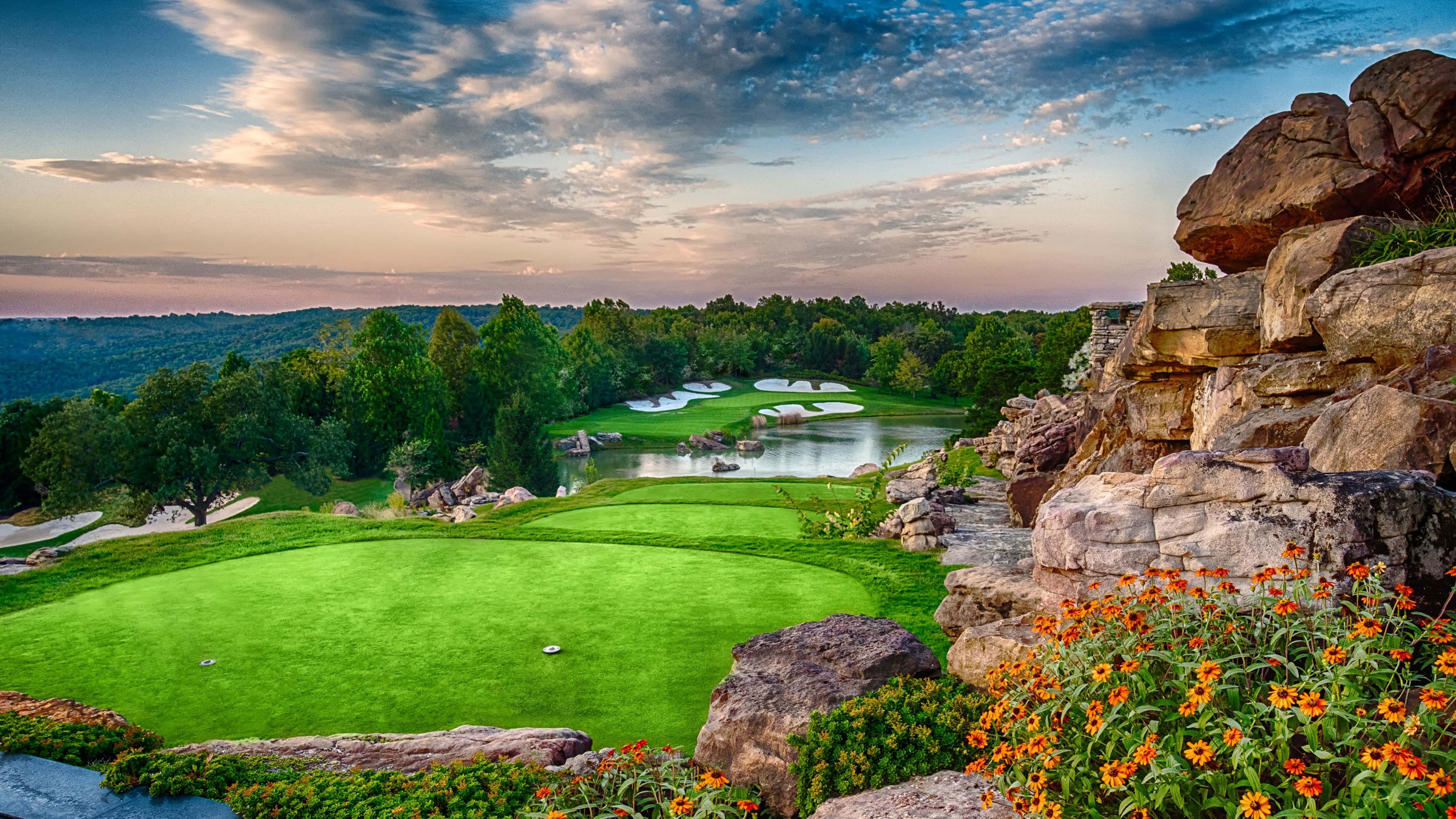 Fellow legend Arnold Palmer also had a hand with the facility. A wooden barn was built 150 years ago in Palmer's hometown of Latrobe, Pa., and was transported piece by piece and reconstructed at Top of the Rock. It houses not only the pro shop and an upscale Mexican restaurant, but there is a 1,358-pound black marlin that Nicklaus caught in Australia in 1978 mounted in the bar.
After a round, golfers have the option of taking a cave tour on their carts and/or visiting the Ancient Ozarks Natural History Museum (and underreported amazing collection of local Indian culture, Civil War armaments and early Americana).
There are also multiple restaurants, a spa, chapel and a conference center among other components.
Buffalo Ridge
Designed by Tom Fazio, this 18-hole championship course has been named the #1 Public Course in Missouri by Golf Magazine. Aptly named, anywhere you tee it up and survey your shot, you just might see a herd of free-ranging buffalo (hope their hooves don't accidentally bury your ball).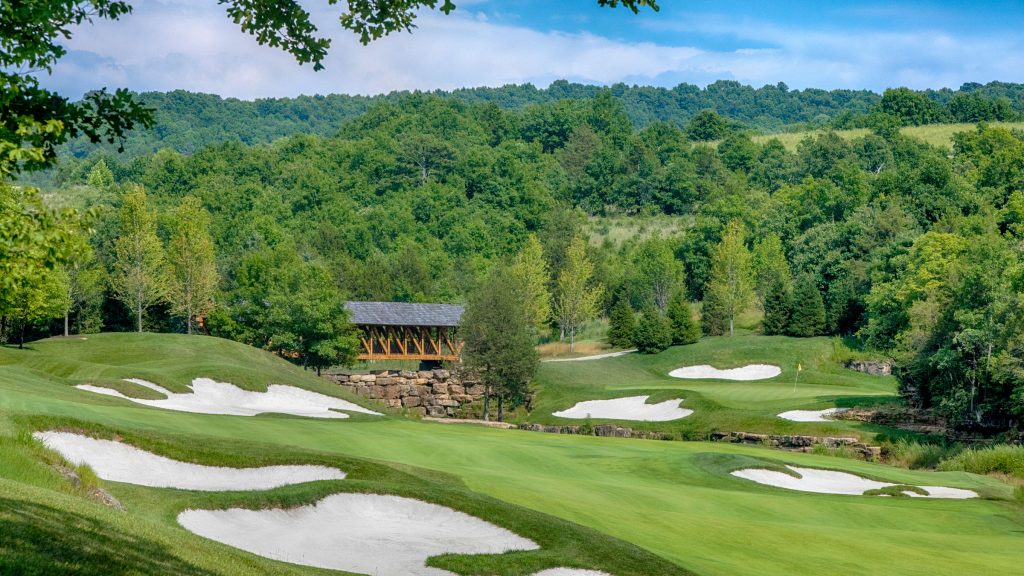 Formerly known as Branson Creek Golf Club, Morris and Fazio have added new approaches, water features and bunkers, essentially redesigning the course layout to bring players in close contact with nature, native grasses and the aforementioned buffalo from nearby Dogwood Canyon Nature Park.
The course goes up and down with plenty of hills and valleys, wide fairways and lots of rock and babbling brooks, both of which are abundant throughout the rough and rugged Ozark Mountains. Be warned, at first glance, the greens at Buffalo Ridge Springs look rather tame and without much undulation. But it's a clever disguise. Because a lot of the greens are built into the hillsides, what look like flat putts easily can bend three feet or more. Buffalo Ridge Springs' 18-holer is the companion course for Top of the Rock in hosting the Legends of Golf.
Branson Hills
Formerly known as The Payne Stewart Golf Club (a native of nearby Springfield), which had been a Branson attraction with lots of memorabilia from the late two-time U.S. Open and former PGA champion, the course is now called Branson Hills.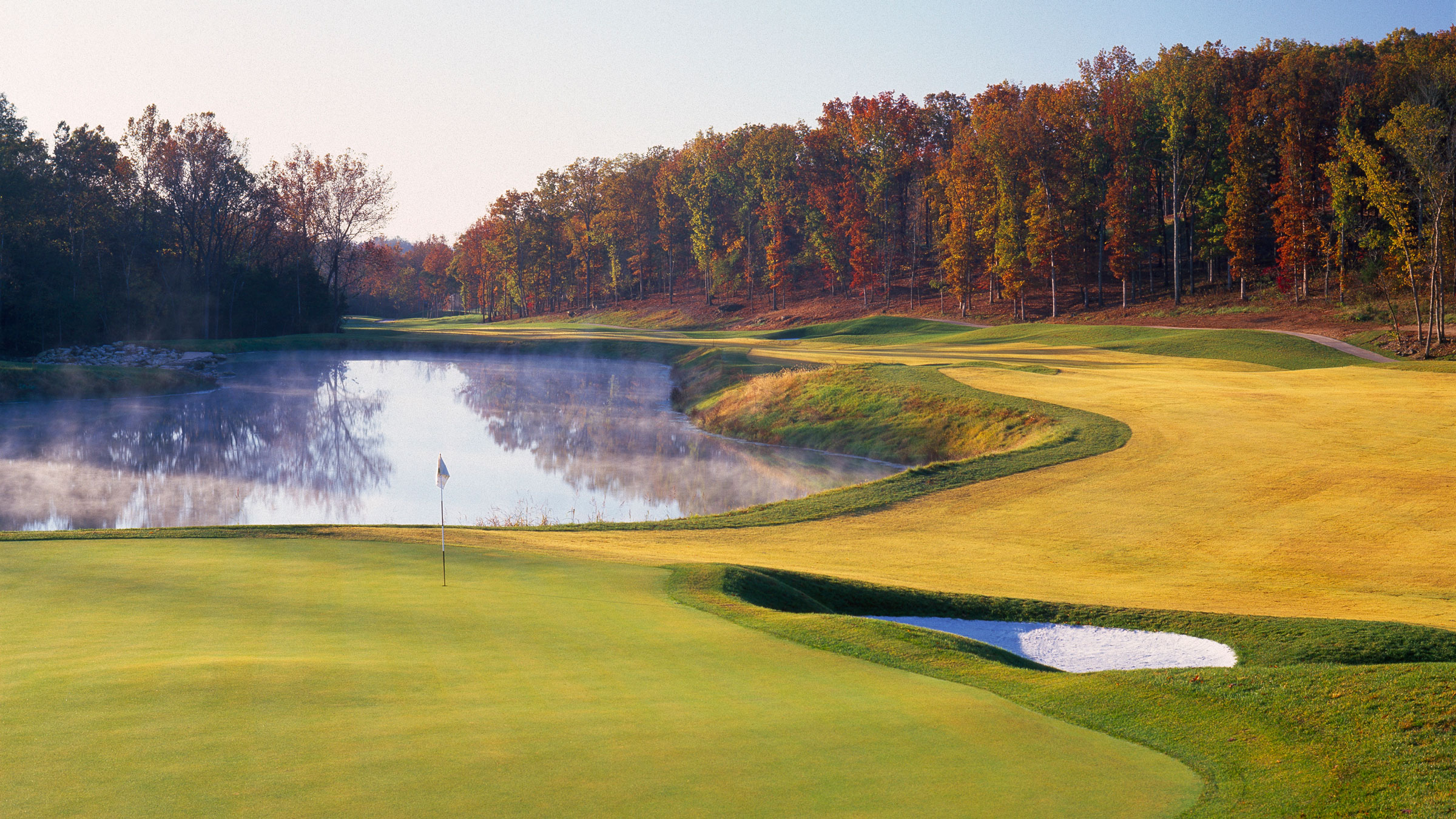 Branson Hills is a championship-caliber course designed by Chuck Smith with design associate Bobby Clampett, a former U.S. Amateur champion and network golf broadcaster.
With an array of creeks and ponds spread throughout this rolling terrain that has a steady downhill and uphill layout (for an extra challenge try walking one round), the test continues with your approach shot. Many of the greens are elevated and designed with false fronts that must be carried to reach the putting surface.
And don't think it gets any easier as you near the end of your round. The 18th certainly is one of the hardest closing holes in golf. It's a long, uphill par-four that goes from the tee to a landing shelf that many players won't reach. And even for those who do, many approach shots are grabbed by a huge bunker complex about 30-40 yards short of the green. Feel victorious if you make par here.
LedgeStone
This former private facility rivals the higher-profile Buffalo Ridge Springs and Top of the Rock layouts for attracting serious players.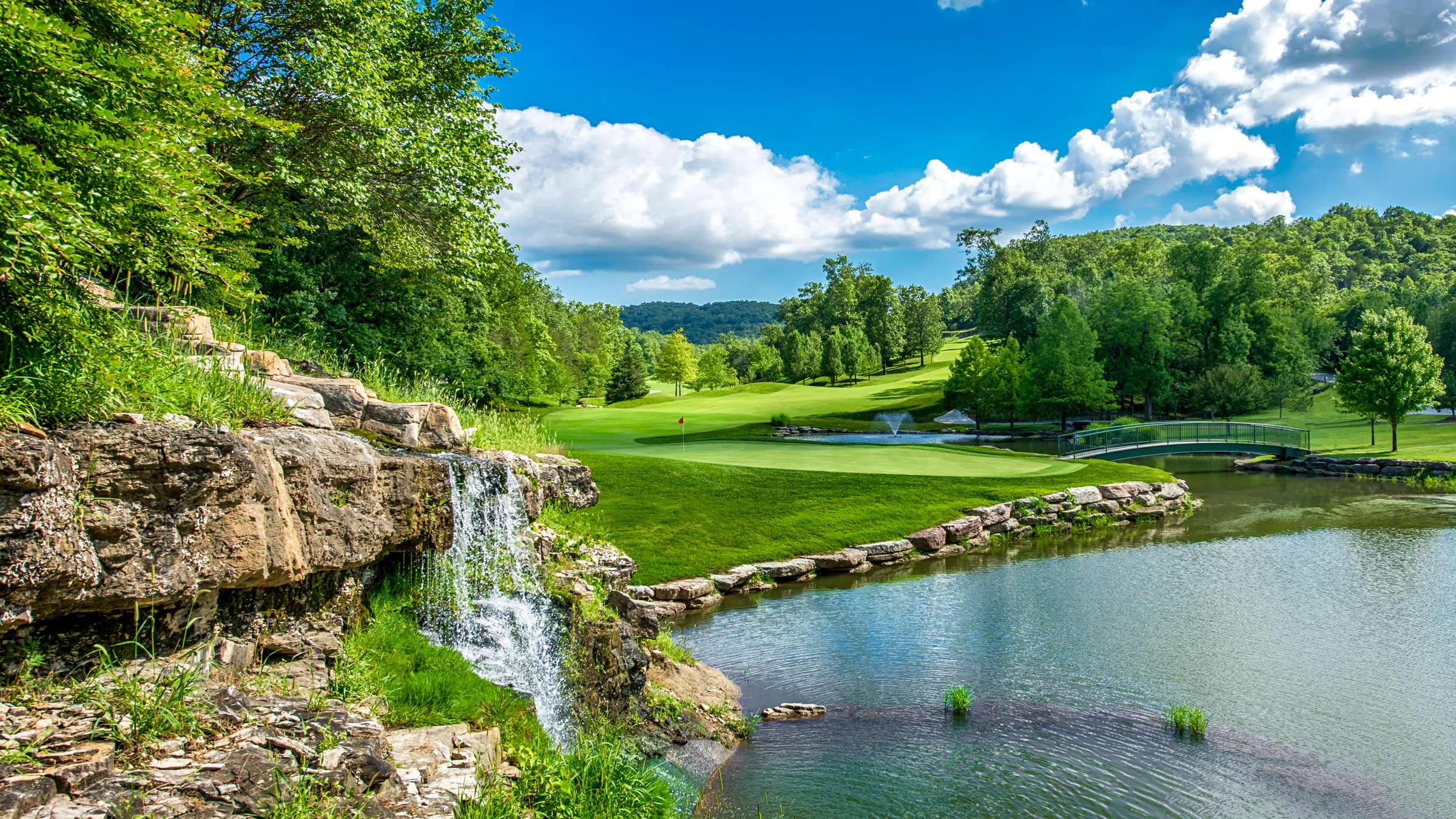 Golf Digest calls this course, which is located just west of Branson, "a masterpiece of golf architecture." The narrow Zoysai fairways lined by dense forests and the plentiful water features along with elevation changes and the native rock outcroppings will challenge any golfer.
Several of the short holes play sharply uphill.
The 6,881-yard par 71, concludes with a fountain view at the 18th green.
Thousand Hills
Thousand Hills Golf Resort has an unusual layout (one par-5, eight par-4s and nine par-3s) that offers a full bag of fun.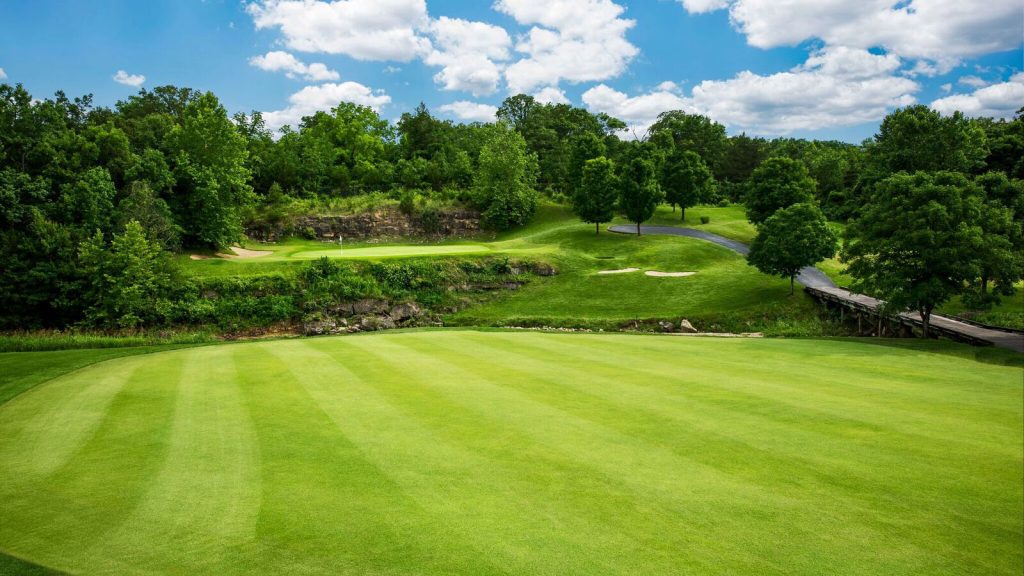 The relatively short 18-hole course (par 66) follows a winding creek and has dramatic elevation changes.
While it offers rental condos and log cabins and brand new 10 and 7-bedroom lodges on the property, it is also conveniently located to many restaurants, evening entertainment venues and hotels.
Mountain Top
Morris and golf icon Gary Player share a similar passion for nature and golf. Through a joined pioneering spirit, they created a renowned golf experience.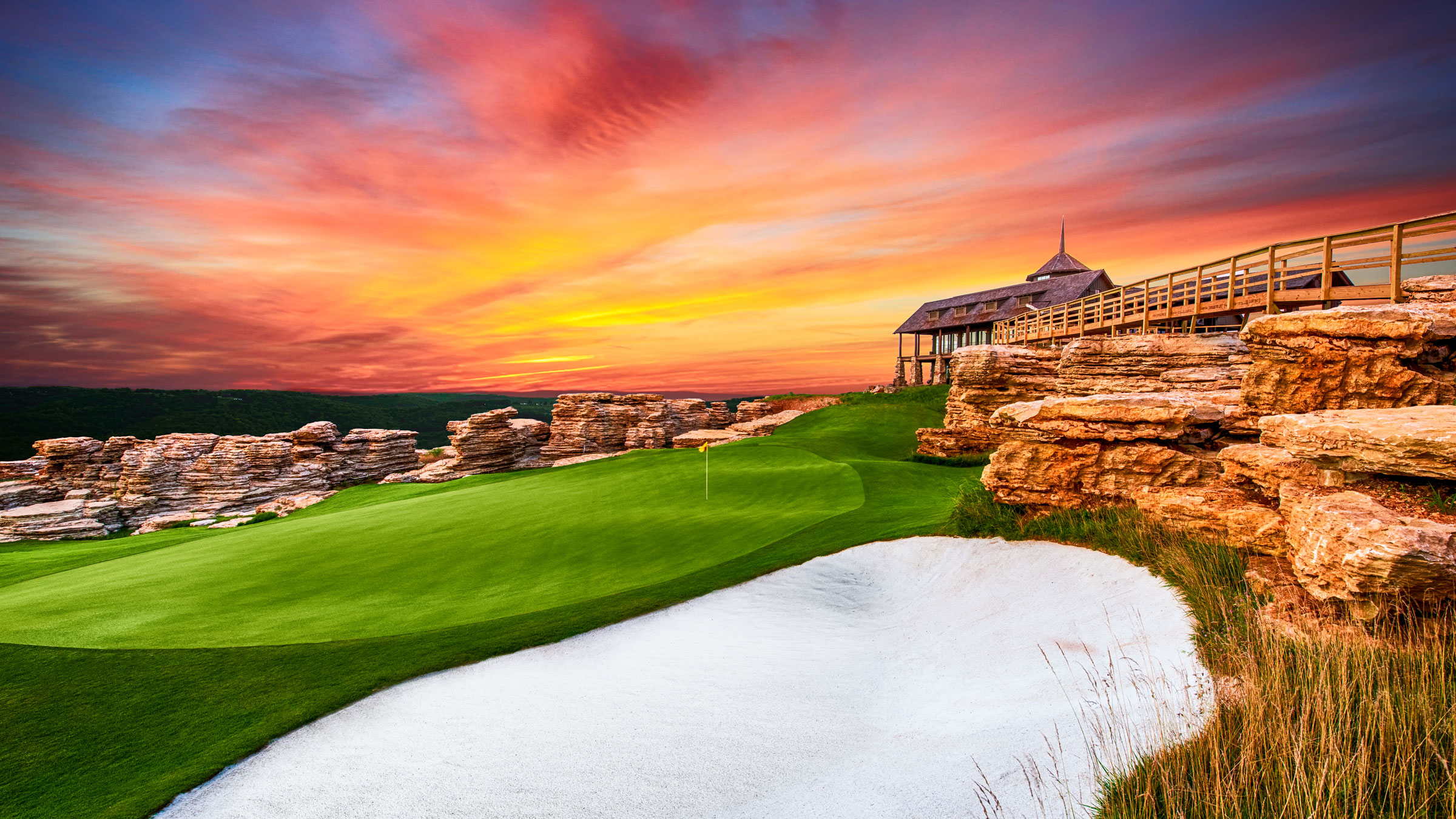 Player's design is a family-friendly short course 13 holes (all par-3) with tee boxes as far back as 205 yards for the best golfers and as close as 40 yards for kids.
Sitting atop the Ozark Mountains just south of Branson, it provides some of the most magnificent vistas in the area. The 13th hole is only 95 yards from the back tees, but the elevated green slopes downwards from back to front. The limestone rock formations and views from the clubhouse make it a finishing hole to remember.
"We've built hundreds of courses over the years, but never one as drastically stunning as this. The transitions between wonderful rock formations and magnificent views make this a true national treasure," Player said.
Payne's Valley
Reopened March 6th, 2021, it pays tribute to Ozarks-native and World Golf Hall of Fame member, the aforementioned Payne Stewart, who won 11 PGA events before dying in a plane crash in 1999. Payne's Valley is the first public-access golf course designed by 82-time PGA TOUR winner Tiger Woods and Woods-led golf course design firm, TGR Design.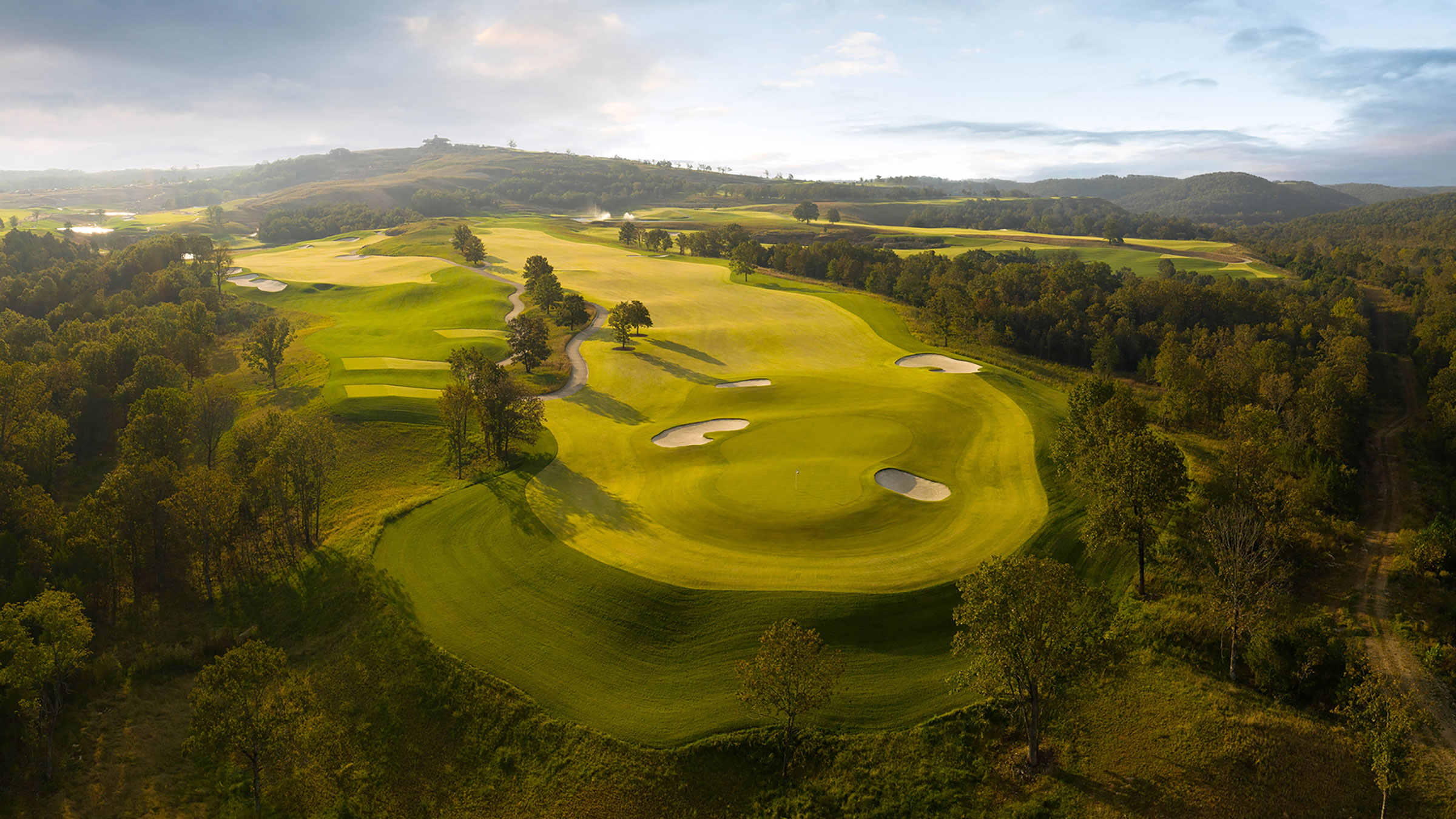 Woods said he was attracted to the project because of his long friendship with Morris and a desire to honor Stewart.
"I've traveled all around the world and played all around the world, but when it comes down to it, it's about working with the people you want to work with," he said. "Johnny and I go way back."
Located on the site of the Murder Rock Golf Club, a John Daly course that closed when Morris bought the land in October 2013, Woods envisioned a course that would be more casual player friendly including wider fairways that are shaped to keep more shots in play.
Built to showcase the region's natural beauty, the championship course features an extraordinarily dramatic 19th hole, "The Rock," that can be used to settle unfinished wagers. The hole was envisioned by nature-loving Morris, and is set in one of the most dramatic geological features imaginable. The challenging but player-friendly walkable course has an unforgettable finish where golfers actually traverse through a breathtaking natural cavern system to return to the clubhouse after completing the 19th hole.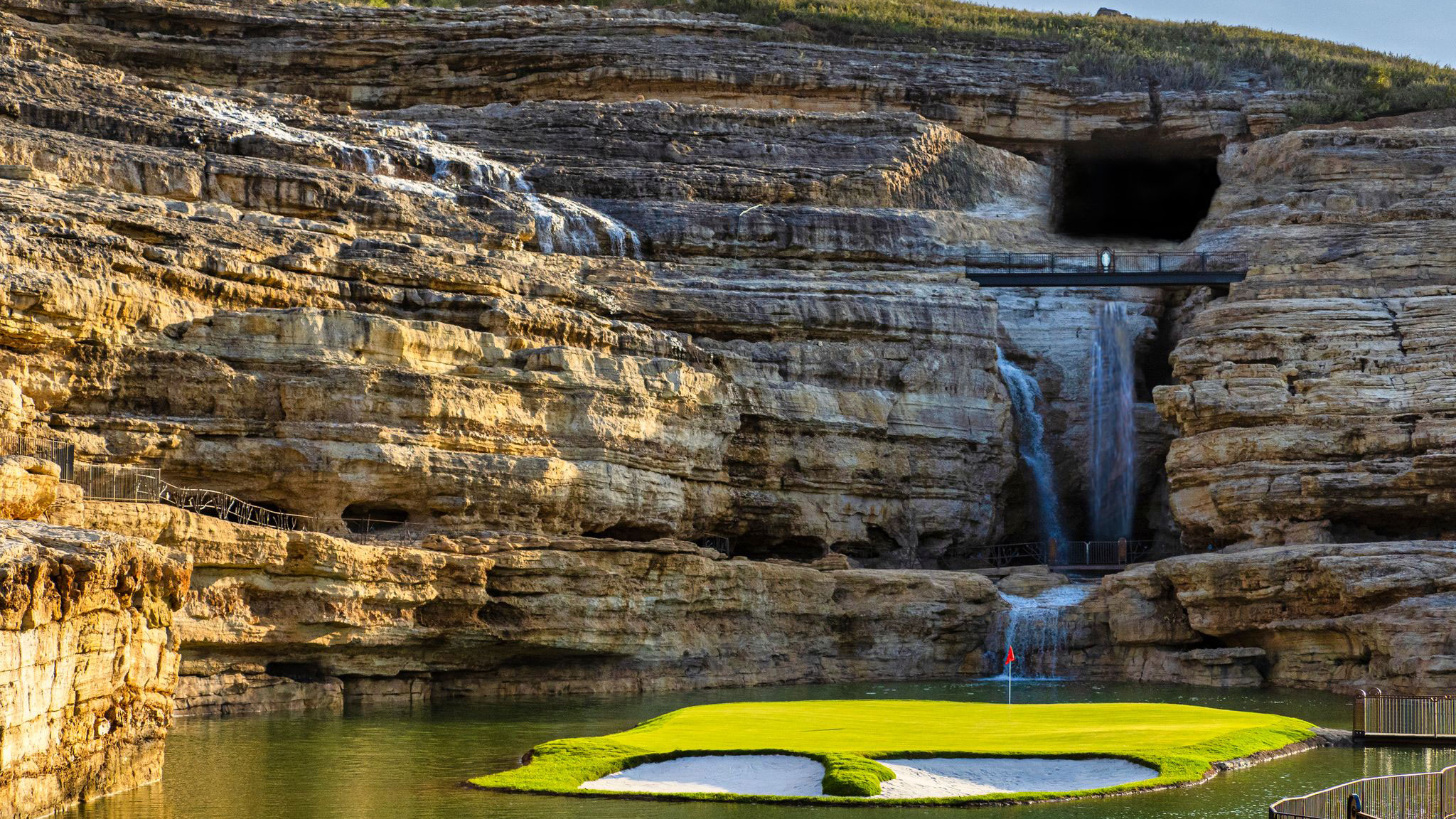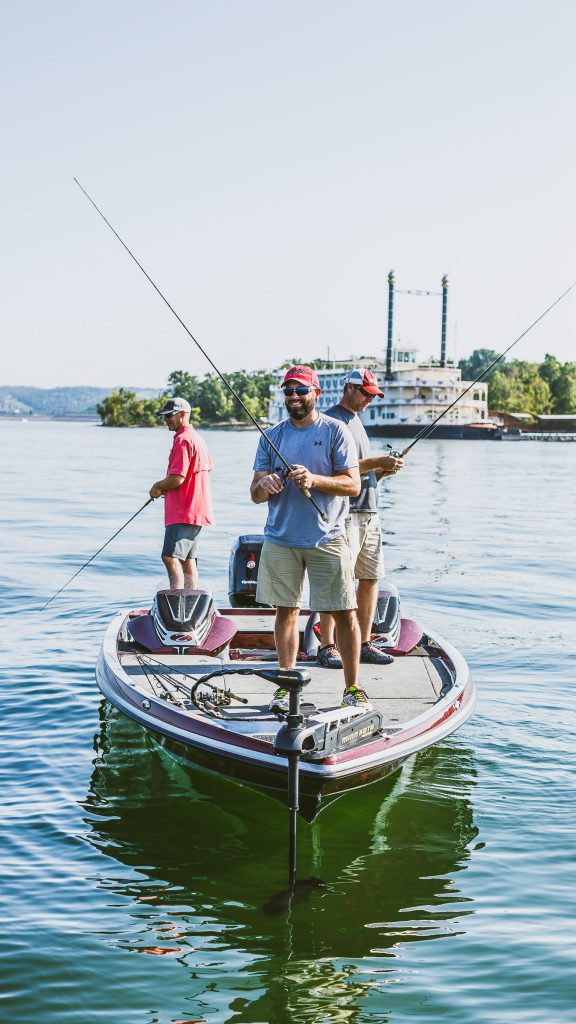 While the heart of the Branson-area may be the Big Cedar Lodge, the 4,600-acre lakeside retreat that connects over 1.5 million guests annually with a variety of nature-based experiences including Dogwood Canyon Nature Park, a 10,000-acre nonprofit wildlife preserve, more and more it is the links this area is becoming known for. "Certainly, visitors can enjoy the wide range of outdoor activities from jet boats to mountain roller coasters, hunting, fishing, horseback riding, hiking, camping and conservation activities, but it is bound to be the distinct golf that brings you back time and again," said McQueary.