To be an athlete driven by today's social media culture comes with enormous pressures and conflicts that can open many doors to the invasion of both personal space and thought. The idea of going into a journey of becoming an elite athlete can be overwhelming and gratifying. It has been said that the more you invest, the more you want in return. One of the hardest things for an athlete to do is to recognize where the pressures may come that affects their performance. Are the pressures internal or are they external, are the optics far enough to be recognized or too close to be noticed? We all know that athletes respond to pressure in a variety of ways. But often athletes will fail to recognize that sports are only a small aspect and part of their lives and many times they will fail to see or weigh the reference point when pressure formulates, finding no immediate resolution. It is not a simple feat, especially when the nature of becoming a better athlete is to break out of one's comfort zone forcing pressure to reshape you into becoming a better athlete. This is where the sports evolution all starts, finding that diamond in the rough.
There are several types of pressures endured by athletes that typically start out being self-inflicted and rooted in self-doubt.  The nagging question of finding motivation to even enter this space can haunt you.  The thought of being "not as good" as the next man or woman can weigh heavily in a decision to participate or not.  To understand that any aspect and underlining expectation is being able to perform at your best.  This represents an over-all mental and physical journey experienced and recognized at all levels of athleticism, from the novice to a seasoned professional.  We talk of performance pressures and often use the term of "scoreboard pressures".  The irony in sports is that an athlete will train in a meticulous and monotonous fashion in order to perform and execute for that time to come.  However, succumb to a series of ailments that will sabotage their performance.  For instance, we can easily witness track athletes train hard throughout the season, make it through qualifying rounds, only to fail in their final performance due to false starts or lack of judgement.  Such actions like these provide a meaning for the term scoreboard pressures.  Some athletes may tighten up, failing to find any subtle form of relaxation.  Others may play it too safe during qualifying rounds and fail to do just that, qualify.  We often see sprinters become too anxious, losing their concentration, causing them to false start or even bobble the handling of a relay baton.  Finally, the loss for the feel or the process of execution, of what we call "flow" can often be pointed out and recognized.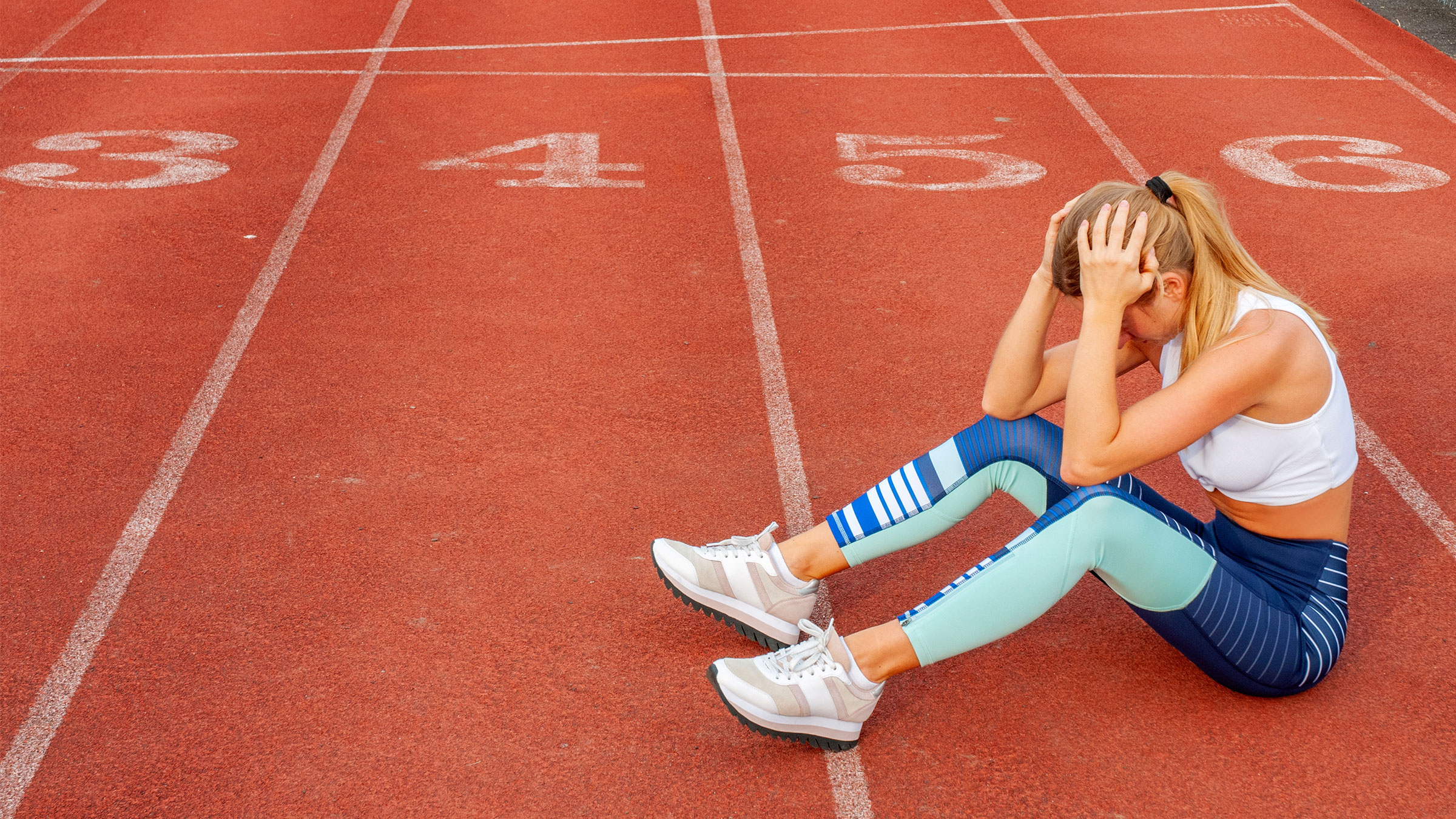 Mismanagement or Management
Performance pressure is said to be another type of response when the pressure from certain roles weighs on the expectations or reliance of others. This can include teammates, coaches, press or media, and finally oneself. This negative affect can mentally challenge an athlete and take them totally out of the game. These expectations of performance can have an athlete doing either too much or too less. There are several steps that an athletes can take to help them remove the added pressure placed upon them. How does an athlete prevent themselves from not showing up? Here are seven steps to keep in mind.
Seek to play and perform within yourself.
Understand that there is no need to do anything "special".
Recognize the simplistic nature of one's role based on maturity, experience, and training.
Change your perspective to work for and not against yourself.
Sometimes you have to allow yourself to fail or have a poor performance.
Reflect on past competitions performed well, create mental images, formulate notes and review your findings.
Use self-talk to critically analyze the expectations of performance.
Finally ask yourself, are you having fun during the course and nature of competition? In order to do this, you should manage your expectations, create coping mechanisms to handle the pressure, and build a base that provides mental strength. Always be mindful of your well-being. Monitoring your diet and rest is essential to one's performance. Always find the time to participate, educate, and motivate others in activities that you are fond of and support. For a great point of reference please check out the website (athleteiq.com.au).