Have you ever wondered what it must be like for Olympic athletes, traveling the world for a chance to compete for the gold? Well, we have, and we are venturing a pretty sure bet that the average person would jump at the chance to trot the globe. We certainly would.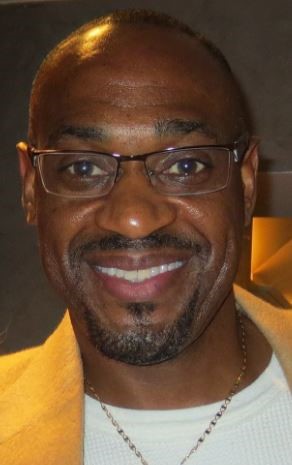 The FXQ team thought it would be fun to ask actual U.S. Olympians about some of the best and most memorable places they have had the chance to travel over the course of their Olympic careers.
Meet Kevin Young. Hall of Fame inductee Kevin Young held the record for 400 m hurdle for nearly three decades after setting it in Barcelona in 1992.
Meet Sanya Richards-Ross. Sanya Richards-Ross is a popular TV personality and social media influencer who has won 17 Olympic medals in track and field, 13 of them gold.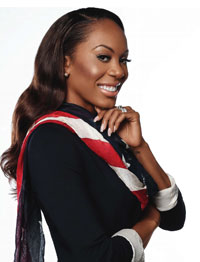 We spoke with Kevin and Sanya, two gold medal Olympians, to hear tales of their travels and to find out which Olympic city or country reigned supreme as their respective favorites. Between them, Sanya and Kevin have traveled to more than a dozen world-class cities to compete as athletes. These include Osaka, Paris, Athens, Istanbul, Stuttgart, Helsinki, and Nassau.
Still, despite having a couple of well-worn passports both Kevin and Sanya separately named Switzerland as their favorite destination even though Switzerland hasn't hosted the Olympics since 1948. Sanya described Switzerland as the place to which she felt the strongest connection and looks forward to taking her husband and young son to visit the country. Kevin currently resides in Switzerland and he has no precise date of when or if he will return to the United States.
So why would two Olympians, interviewed on two separate days, and on two separate topics both name the country as their favorite? Quality of life and scenery.
In this post, we want to talk about some of the characteristics of Swiss life that make it a fantastic place for increasing your quality of life. Next week, we'll delve more into that famous Swiss scenery.
Let's Talk About the Quality of Life
Cleanliness. Qualities like crisp, clean air and water; litter-free streets; and safety top the list of characteristics that make Switzerland a favorite destination, and with good reason.
Switzerland consistently ranks as one of the cleanest countries in the world, with a current Environmental Performance Index (EPI) of 87.42, according to Yale University. The EPI ranks 180 countries on environmental health and ecosystem vitality, looking at 32 indicators such as air quality, drinking water, sanitation, biodiversity, and CO2 emissions.
Science jargon aside, Switzerland's clean air and water, beautiful landscapes, and focus on quality over quantity makes the country an ideal destination.
Safety. Switzerland is also one of the safest countries in the world. The stability of Swiss economy, political landscape, and culture was key in the nation's ability to weather and successfully emerge from pandemic-related lockdowns last year.
A report released by Deep Knowledge Ventures (DKV), a consortium of commercial and non-profit organizations active on many fronts in the realm of DeepTech and Frontier Technologies, identified Switzerland as one of the safest places on earth, even at the height of the pandemic last year.
Culture and Daily Life. Embedded within the nation's overall safety is the stability of Swiss culture. Switzerland's serene scenery provides the perfect backdrop for a society that doesn't rely on the hustle and grind to drive economic resilience. As it relates to consumer goods, quality trumps quantity, and environmental issues affect every person and every business since so much of Switzerland's success and resilience reles on the environment.
Diversity. One of the primary features of Switzerland is its diversity. In places like Geneva, you are just as likely to hear Portuguese spoken by passersby on the street as you are to hear English. And while there is no English-speaking part of Switzerland, there are four official languages in the country – Swiss German, French, Italian, and Romansh – and areas of the country where one of these languages is spoken almost exclusively.
Political Neutrality. Switzerland's political neutrality is neither left-leaning or right-leaning and revolves around a system of armed neutrality that includes compulsory service in the military for all adult men. This is a country where upwards of 80% of the men you meet will have been trained as soldiers at some point in their lives. Recent efforts to abolish compulsory military service were shut down when 70% of Swiss citizens who turned up at the polls voted against eliminating compulsory enlistment. For Switzerland, military preparedness is the cornerstone for neutrality and maintaining peace.
In next week's post, we'll delve deeper into some of the events, activities, and attractions that make Switzerland a favorite among some of the world's most elite athletes.