Over the last nine months, while state restrictions on indoor dining have left most establishments unsure of their future, one location has become more popular than ever before. Our own home. With the inability to visit our favorite local eateries on a whim, people have had to become much more creative on food choices in order to avoid the monotony of the everyday meal. Luckily, for some chefs, they have been able to capitalize on their unique skills and with a little ingenuity, creating business opportunities for themselves as personal chefs. Personal chefs work for themselves as small business owners and can create a team in which to curate menus and plan special occasions for small gatherings. It allows the chef culinary license with menu options and brings what might have been another run of the mill weeknight meal to an extraordinary level.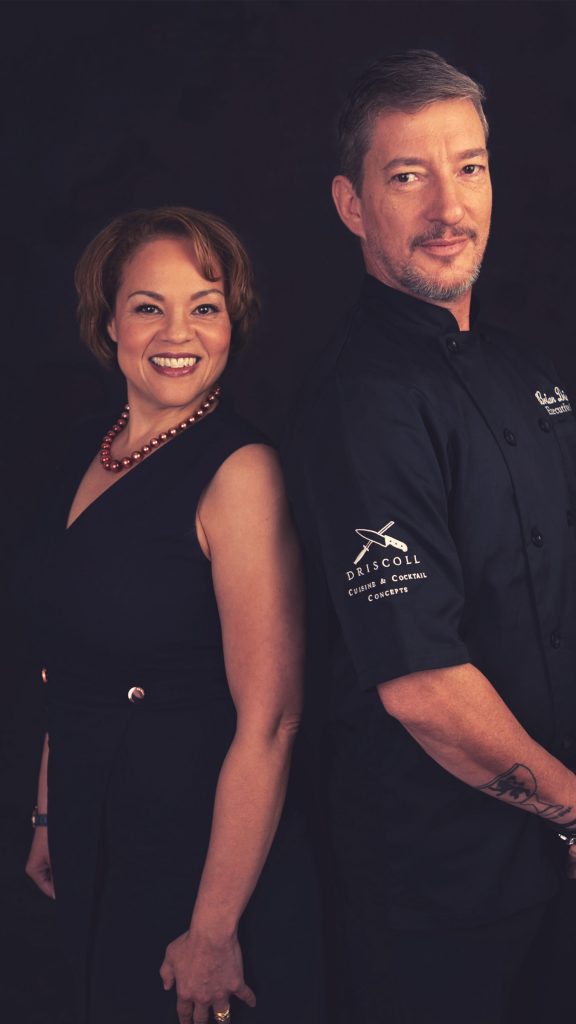 Brian Driscoll is doing just that. He is the Co-Founder & President of DRISCOLL Cuisine and Cocktail Concepts, located in Phoenix, Arizona. Driscoll, a 20-year restaurant industry veteran, brings his expertise in food and wine to his clients when planning their celebrations. He says that the inspiration for DRISCOLL started over twenty years ago, when he prepared a special evening for a wife who wanted to surprise her military husband coming home from an overseas deployment. After witnessing their reunion, Driscoll knew he wanted to create more moments just like that one. "I knew the minute the husband walked through the door and he locked eyes with his wife that I could build a business one day to serve clients looking for a unique, personalized experience at home."
Alongside Driscoll is Co-Founder & CEO Monique Hayward, an entrepreneur, author, and marketing executive. Hayward comes to DRISCOLL with over 25 years of business experience in Corporate America as well as running her own restaurant business and mobile software company. Driscoll and Hayward have combined forces to create a brand that Hayward describes as "classy, cool, contemporary and creative."
Their mission speaks for itself: DRISCOLL Cuisine & Cocktail Concepts takes in-home dining in the Phoenix metropolitan area to a higher level of indulgence and sophistication. They offer clients a unique combination of fresh, innovative food and drinks with an interactive, approachable client service experience that people will talk about for years to come. Hayward continues, "Our plan is to bring fine dining into the home on an intimate, approachable level. We want your home to be your new favorite restaurant."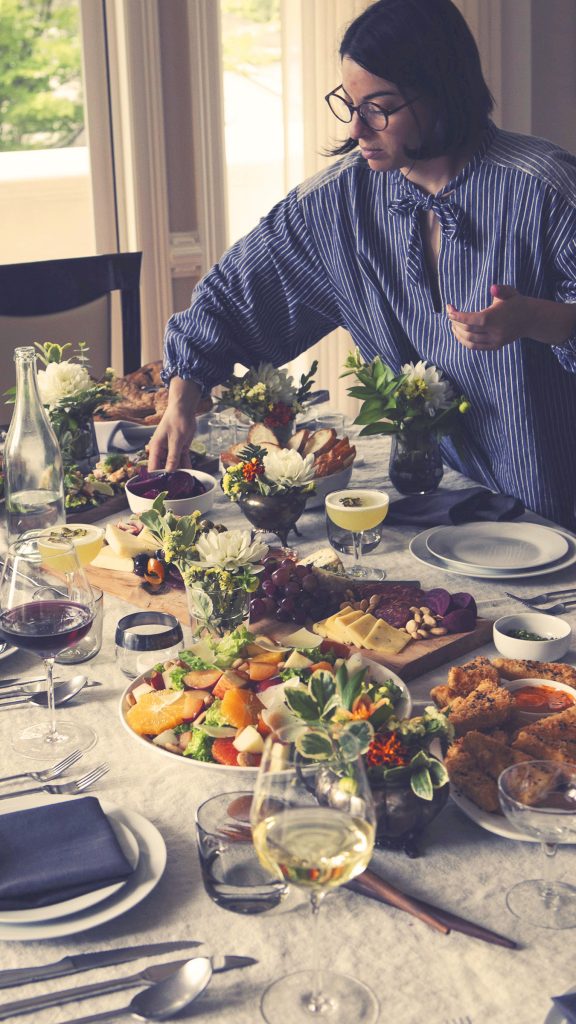 Through their network of highly skilled chefs and bartenders, Driscoll and Hayward's concept is unique in its focus on providing highly creative, innovative food and beverage options, delivering above-and-beyond customer service that creates a memorable and engaging experience, and creating opportunities for ongoing engagements and additional services that build long-term relationships with clients. They do so by specializing in small, intimate parties of up to fifteen people, where the client's vision in collaboration with the chefs and their team can create a "show" for family and friends that is both aesthetically beautiful and palate pleasing. Currently, there are five chefs and they intend to add more to the team as the business grows. A main focus is also recruiting diverse talent. "Our main bartender/mixologist is a woman, and we're tapping into our networks to attract top female chefs in Phoenix who are interested in showcasing their talent on our platform," said Hayward. "When we're hiring for our team, we're looking for 'culinary rock stars' in the Phoenix metro area who align with our brand promise – creatively conceived, exclusively tailored, professionally executed. We look for experienced talent who have deep expertise in a wide range of cuisine and techniques and bring a flair of creativity that's fun and dynamic but still approachable for our clients. We want to work with team members who deliver a great hospitality experience, focusing on personalized service, and are consummate professionals who take their craft and the opportunity to delight clients in the comfort of their homes seriously."
With a target demographic of men and women ages 35-54, Driscoll and Hayward are focusing on professionals, executives, and athletes who are looking to create an intimate, impressive and perfectly executed evening that will surely have their guests talking long after the meal has ended.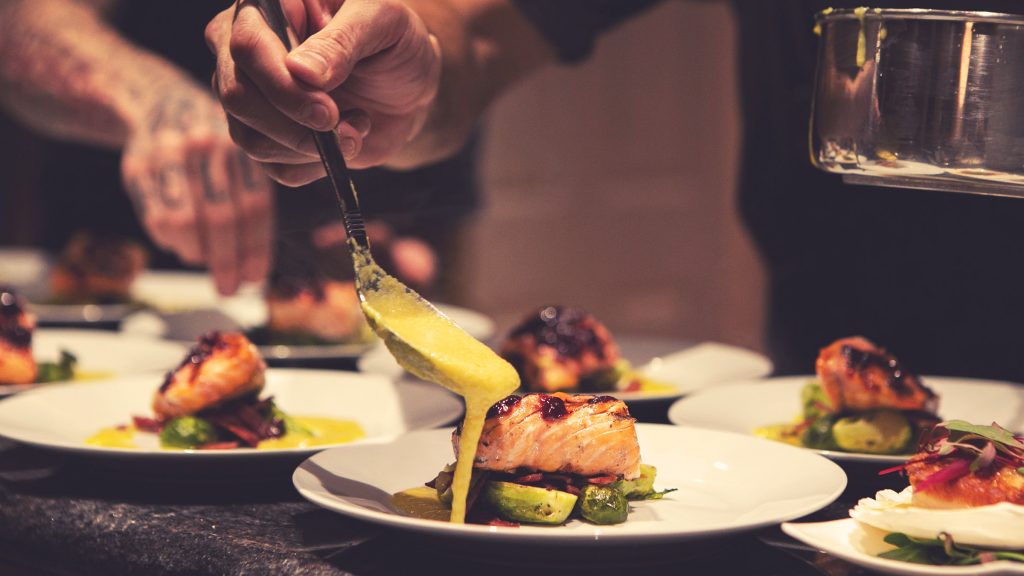 The pandemic, however, has created an entirely new target audience. Where tailgaters once gathered en masse in a stadium parking lot to set up their barbecues and enjoy a sausage and pepper hero with a beer before the game, this year many of those moments are all but a memory. Hayward explains that the pandemic has given DRISCOLL an opportunity to reach out to those super-fans who may never have thought about hosting a party before with a personal chef. And it's not just about chips and dip. They go far beyond that. The chefs at DRISCOLL have created menus that suit every appetite, even the pickiest fan. The goal is to show that personal chefs can be utilized and enjoyed by everyone.
Example of menu (courtesy of driscollcuisine.com)
For the Boys: Guys' Night
Classic Roadhouse Rolls and Butter
Mac and Cheese Bites with Buttermilk Dressing
Loaded Twice Backed Potato
Pork or Beef Ribs (Pick Your Style)
Pulled Pork Sliders and Coleslaw on Artisan Roll
In addition to sophisticated game-day fare, Driscoll and Hayward are thinking outside the box of fine dining by enlisting the services of Chef Derek Upton, the AZ Cannabis Chef, to create menus inspired by and infused with cannabis. His last menu ranged from seared scallops with orzo and canna butter to French glazed apples with a canna oil. Upton enhances each dish with a layer of cannabis flavor. He purposely and deliberately designs each dish with the overall meal in mind. As cannabis is becoming more mainstream, especially for medicinal purposes, it is important to DRISCOLL that they include a holistic approach to fine dining.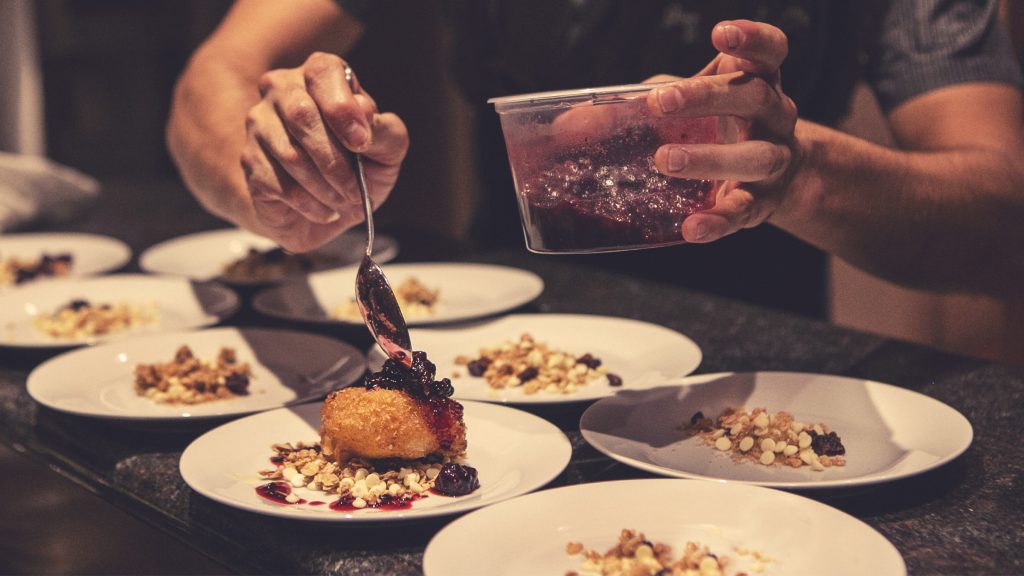 One of the biggest misconceptions about hiring a personal chef is the cost. Hayward says that a personal chef is absolutely accessible to everyone. "On average, a person will spend a few hundred dollars to go to a fine dining establishment. A five-course dinner with wine pairings created by one of our company's chefs will cost about $250 per person, including services and fees." The idea is that with a personal chef, you can still have first-class, top-notch, elegant service with excellent food and a menu exclusively tailored to fit your needs. All of this without all the fuss of a crowded restaurant. It really makes a difference.
If you are in Phoenix or the surrounding areas, and are looking for an original and sophisticated way to enjoy dining at home, consider DRISCOLL Cuisine and Cocktail Concepts for your next celebration. Using locally sourced ingredients, they will design a one-of-a-kind meal that is sure to impress.