Since 2008, Cigar Times has been a staple of Atlanta's bustling downtown scene. It's the spot restaurateurs recommend to patrons after a good meal. It's the must-see shop NFL players visit before heading back on the road after a game. A visit to Cigar Times has even become something of a tradition for Georgia Tech students celebrating the end of final exams.
Though big in reputation, Cigar Times is a cozy shop that offers a wide selection of hand-rolled cigars, pipe tobacco, cigar lighters and other cigar accessories. Inside the shop is a small, walk-in humidor and enough [socially distanced] seating inside and outside the store to accommodate up to a dozen guests.
Situated right in the heart of downtown Atlanta, Cigar Times is one of the hundreds of businesses in the area that has had to make a pivot in the last year to remain in business. Owner John Rassel credits much of the store's continued success with the fact that his customer base has largely grown via word-of-mouth.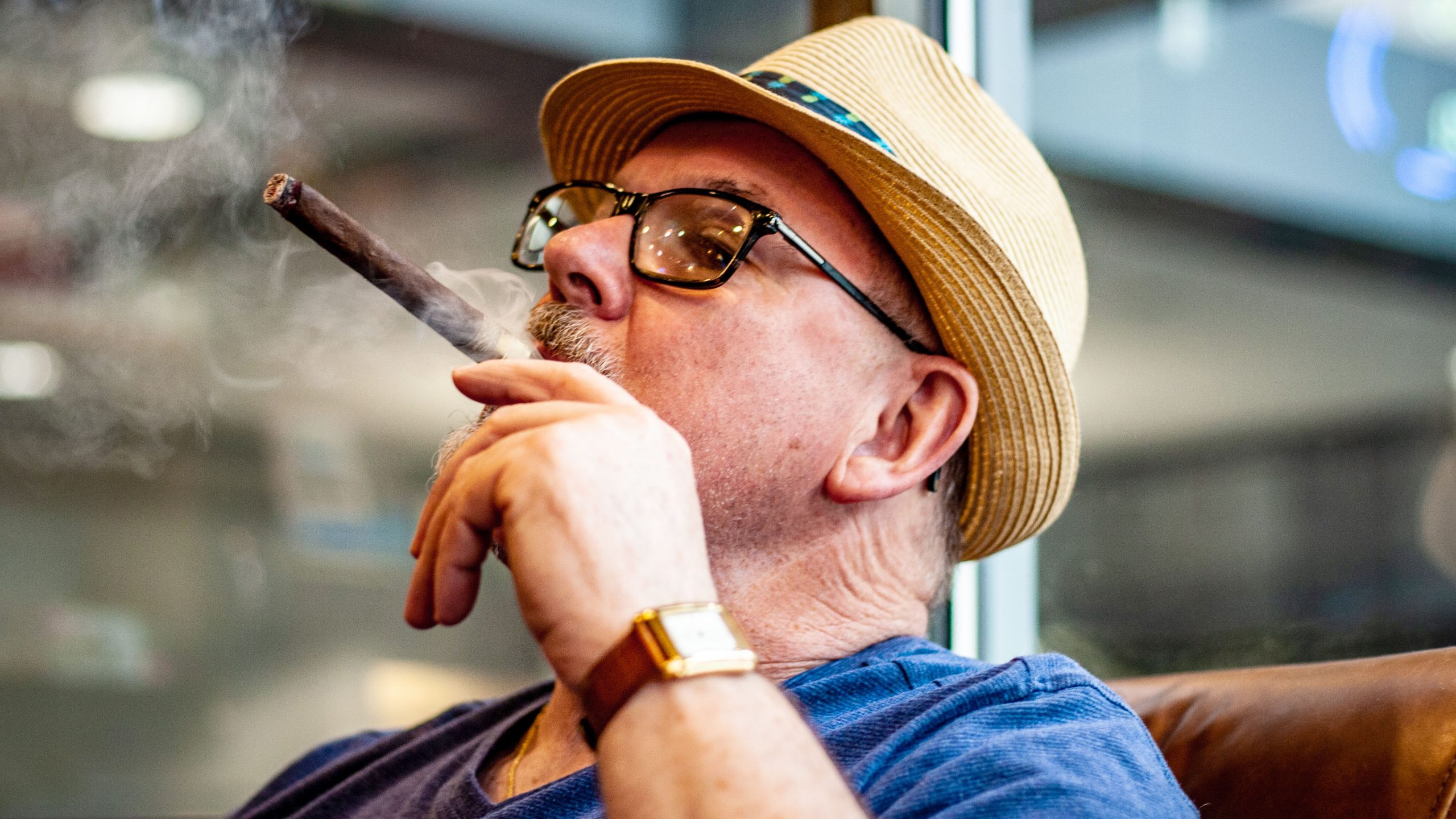 After past marketing campaigns failed to deliver a sufficient return on his investment, John focused on growing the business organically, and that strategy has served him and Cigar Times well over the past 13 years.
The Early Days of Cigar Times
John moved to the Atlanta area from Michigan after being laid off from Ford Motor Company. Within the first eight months of relocating, John received a call to go back to work at the Ford plant in Atlanta, and he worked another eight years with the automaker before retiring after 30 years with the company.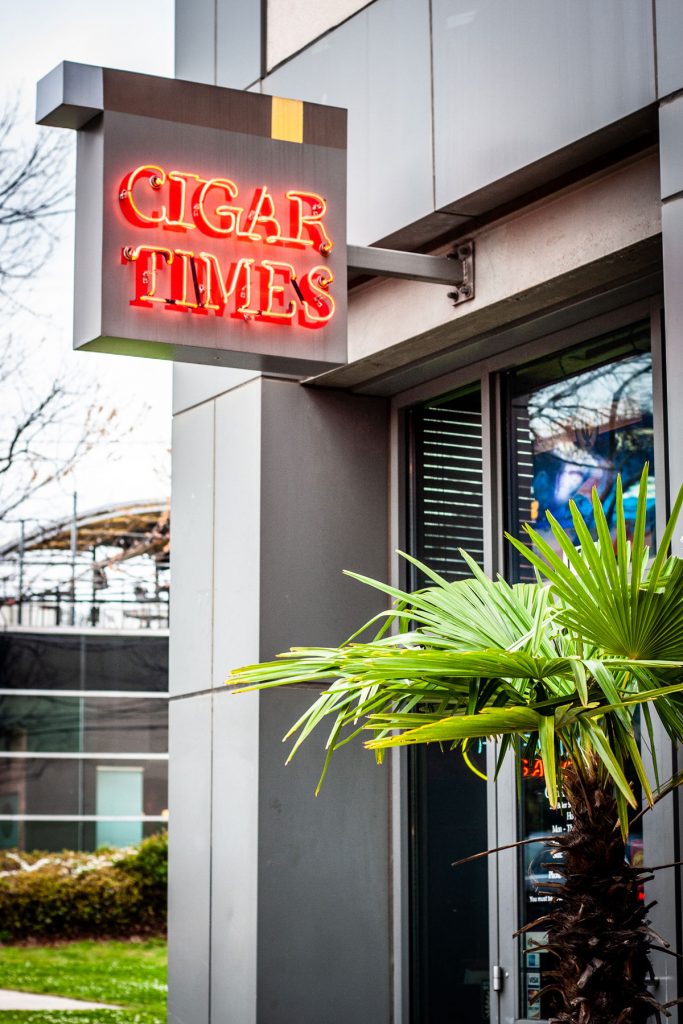 In 2008, a conversation with a friend who already owned a cigar shop led John to partner with him to open Cigar Times. John bought his friend out of the business in 2010 and has been running Cigar Times ever since.
During those early years, John didn't know much about the cigar business, and had to learn the ropes through trial and error. He has tested a variety of cigars and capitalized on a fad or two when athletes and entertainers popularized different brands. But his secret to success has been taking a more customer-centric approach to his business.
For example, the average customer who comes into Cigar Times for their first experience smoking a cigar is in their late 20s. Whereas other smoke shops may have products they typically push novices to buy, for John, this creates an opportunity to forge a relationship with a lifetime customer. So, instead of selling them his most expensive cigar or his most popular stogie, John educates newbies on how to choose the right cigar for them.
Another good example is just his level of customer service for existing customers. As America takes its first careful steps back toward something that resembles the old normal, John has extended the hours at Cigar Times to 11AM to 8PM. But he has no problem keeping the store open for customers who are still shopping or sitting down enjoying a smoke.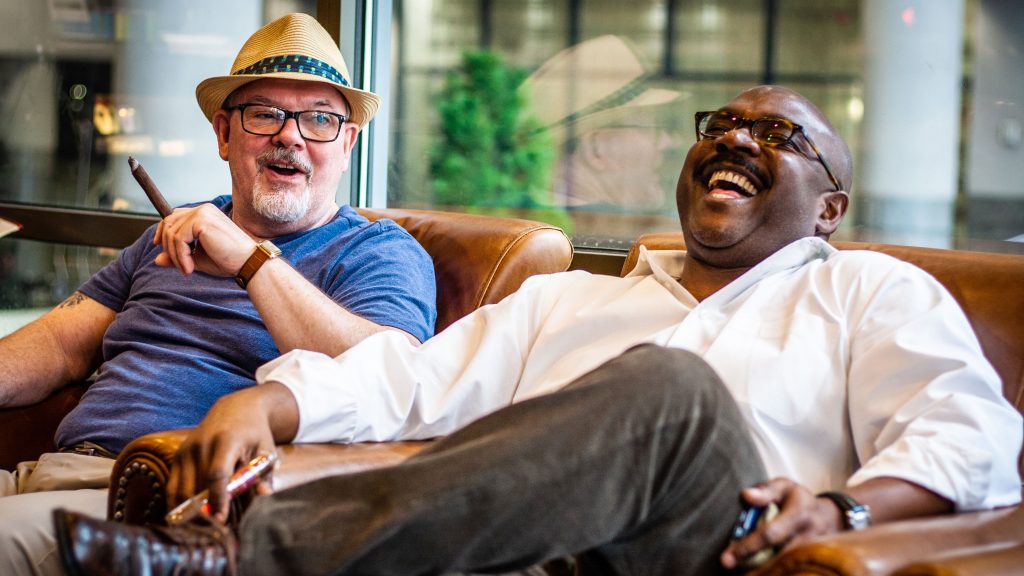 It is these kinds of client-focused habits that keep Cigar Times top-of-mind for neighboring businesses that recommend John's establishment, and they're also the times John enjoys most about running his business.
Cigars Are Trending Up
If you happen to be someone who remembers your grandfather or an older uncle being a cigar smoker, you're in the majority. During the 1950s, cigar usage peaked among men then spent 40 years in decline before it once again began climbing. The US Food and Drug Administration discovered that cigar companies had increased their marketing spend by an average of 30 percent in the mid 1990s, which resulted in the sudden spike in cigar sales.
At the same time, cigars were growing in prevalence in the Hip Hop community. Well-known cultural icons like Michael Jordan, Notorious BIG, and 2Pac were frequently photographed with cigars.
A study conducted by the University of Massachusetts Boston of more than 4700 men found that between 1993 and 1997, there was a consistent increase in the number of men between the ages of 18 and 34 years old who smoked cigars, many of whom weren't prior smokers.
That four-year period coincides with the media-fueled tensions between East Coast and West Coast rap communities, for which rappers 2Pac and Notorious BIG were central figures. Cigar sales during that time increased by 50 percent according to the study.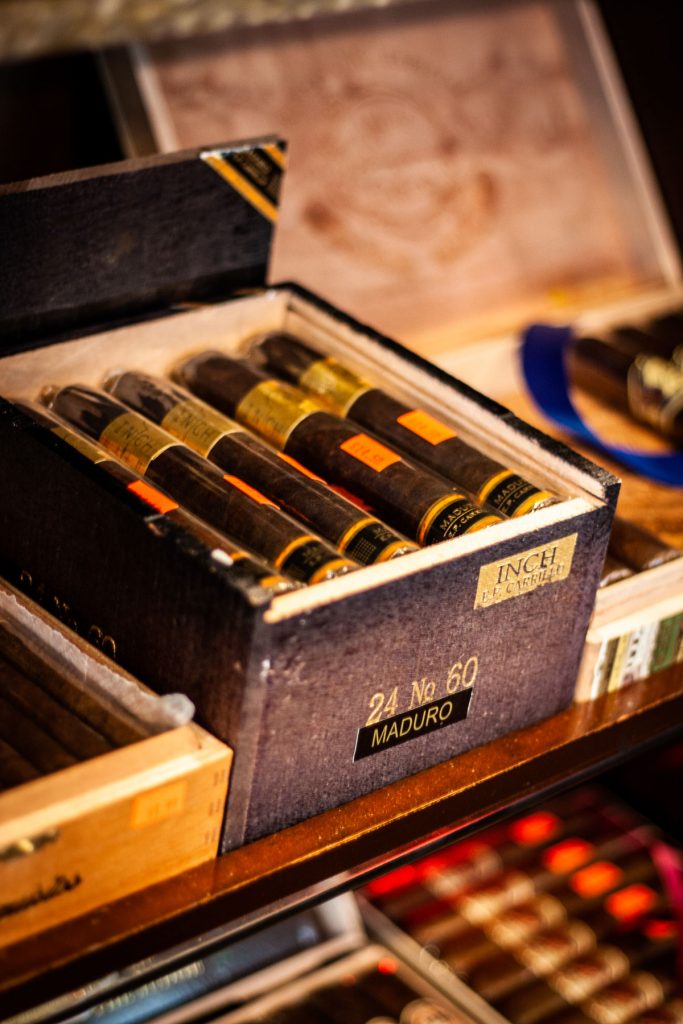 While a new generation of cultural icons which includes Lebron James and Conor McGregor are well-known cigar enthusiasts, John says his core customers are still men and women over the age of 45. "The women who come into my shop are usually shopping for themselves," John said in a phone interview. "Most of them are well-informed about cigars. A lot of the women smoke the heavy hitters."
Women now account for one in four of John's customers, a number that has grown significantly over the years. John's growing female customer base support data released by the CDC, which reported that about two percent of American women say they smoke cigars, compared to one-tenth of one percent who said they smoked in the 1980s.
The Secret to Curating the Cigar Brands
John carries about 90 cigar brands in his shop and introduces two to three new brands a year. When asked if he follows the fads that crop up when a celebrity hypes different brands of cigars, John admits that he has seen his fair share of fads, but the size of his shop limits the number of here-today-gone-tomorrow trends in which he will participate.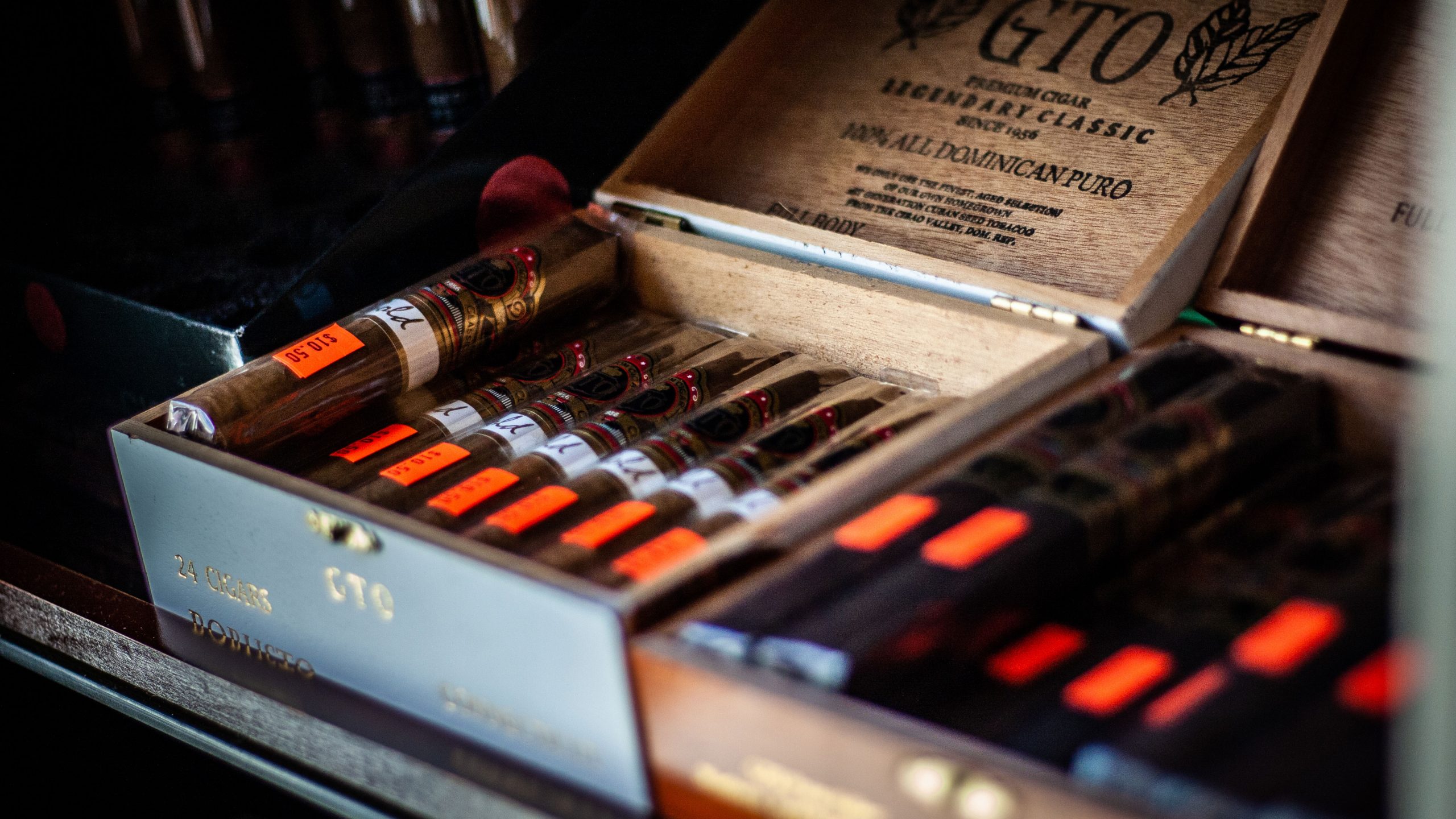 "It was a learning process for me and a learning process for my customers. I had to learn what my clients would like," John said. He decides which cigar brands to carry based on the preferences and requests of his repeat customers, and not the trends of younger, and maybe even more famous cigar smokers.
Being within walking distance of the Hilton Inn Gardens, Mercedes-Benz Stadium, Centennial Olympic Park, and Philips Arena gives Cigar Times access to a wide range of customers including tourists, convention goers, locals who work in or visit Downtown Atlanta, as well as entertainers and professional athletes filming or playing in Atlanta. But at the end of the day, he houses a collection of cigars that he knows his repeat customers will want. Those are the people who stop in after dinner to grab a cigar and convention goers who visit the store whenever they're in town.
His celebrity clientele is appreciated, and makes for some pretty funny stories. John laughed as he recounted the times he didn't even realize he was serving celebrities until one of his younger staff members would point it out, usually after the celeb had already left. But that's fine – John is mostly unphased by his shop's ability to draw high-profile guests, and he understands that when celebrities do stop in, they're coming for a smoke and maybe even some quiet time.
His most memorable visitors include Rudolph Giuliani, who stopped in while preparing a speech. "He likes the heavy hitters," John said. He also has a photo with Cedric the Entertainer, whom he still refers to as one of The Kings of Comedy. He complimented actor Robert Patrick, best known for his role as the T-1000 in Terminator 2: Judgment Day, on his kind demeanor, who stopped in for a smoke as he read through a script.
John Recommends
We had to ask: what's the best cigar you have? You could hear John's voice brighten over the phone. "The one question I get asked the most," he began, "is the one I can't answer the most, and that's 'what's your best cigar?' Everyone's palate is different."
Some of his most popular cigars include Padron 1964 Anniversary and 1926 Padron, which people tend to like a little better. Plasencia is another popular brand for Cigar Times. John does have customers who will come into the store and ask for the most expensive cigar, but he cautions against that. "The price of a cigar is dictated by the vendors. You can get a $6.99 cigar that tastes absolutely wonderful and a $25 cigar that tastes like crap."
But branding and visibility will help brands sell subpar cigars, which he says now includes Cuban cigars. "I think it's the mystique of something you can't have, so that makes it more desirable. But their soil has been depleted over the years and they just can't keep up with demand. They can't grow it fast enough, so a lot of wrappers come from Indonesia. You're not exactly getting a Cuban cigar."
For his customers, John will stick with variety and buck the trends a bit. That's how he's grown the business. That's how he continued to get such great reviews and recommendations. That's how he keeps his happy patrons coming back again and again.