At the southern tip of Baja Mexico where the Sea of Cortez meets the Pacific Ocean, an area known as Los Cabos offers some of the finest, most diverse and challenging yet stunningly beautiful group of golf courses around.
Don't believe me? Would you trust the views of one of the world's greatest golfers? Jack Nicklaus has designed enough courses in this area that as Antonio Reynante, the Director of Golf at the Quivira Club affectionately says, "the area is known as 'Cabo San Nicklaus'."
The all-time leader, winning 18 majors, Nicklaus has designed a half-dozen courses in the region and is joined by other golf greats like Tom Weiskopf and Greg Norman in producing some the most spectacular layouts a golfer can experience.
The courses will require every club in your bag, but more importantly it will take all your concentration because one can easily be distracted by the unique surroundings that combine the desert, mountain and ocean settings that come together so well in this area (the attached images are a testimonial).
"This is a special place. Golf in Los Cabos is picturesque, but at the same time it is a series of tough tests," noted Eddie Villalobos, the Director at Club Campestre, a Nicklaus-designed course, who talked about how his course offers a different challenge than the other local tracks.
As you launch your draws and fades down the generous fairways that is when the real test begins, for this course is all about success on the greens.
"What distinguishes Campestre from any other course in the area is the slope of greens. People love it or hate it," stated Villalobos. "Huge breaks on the greens. No other course in the area comes close. It is a challenge and though the fairways generally are wide open, 100 yards in you must play smart."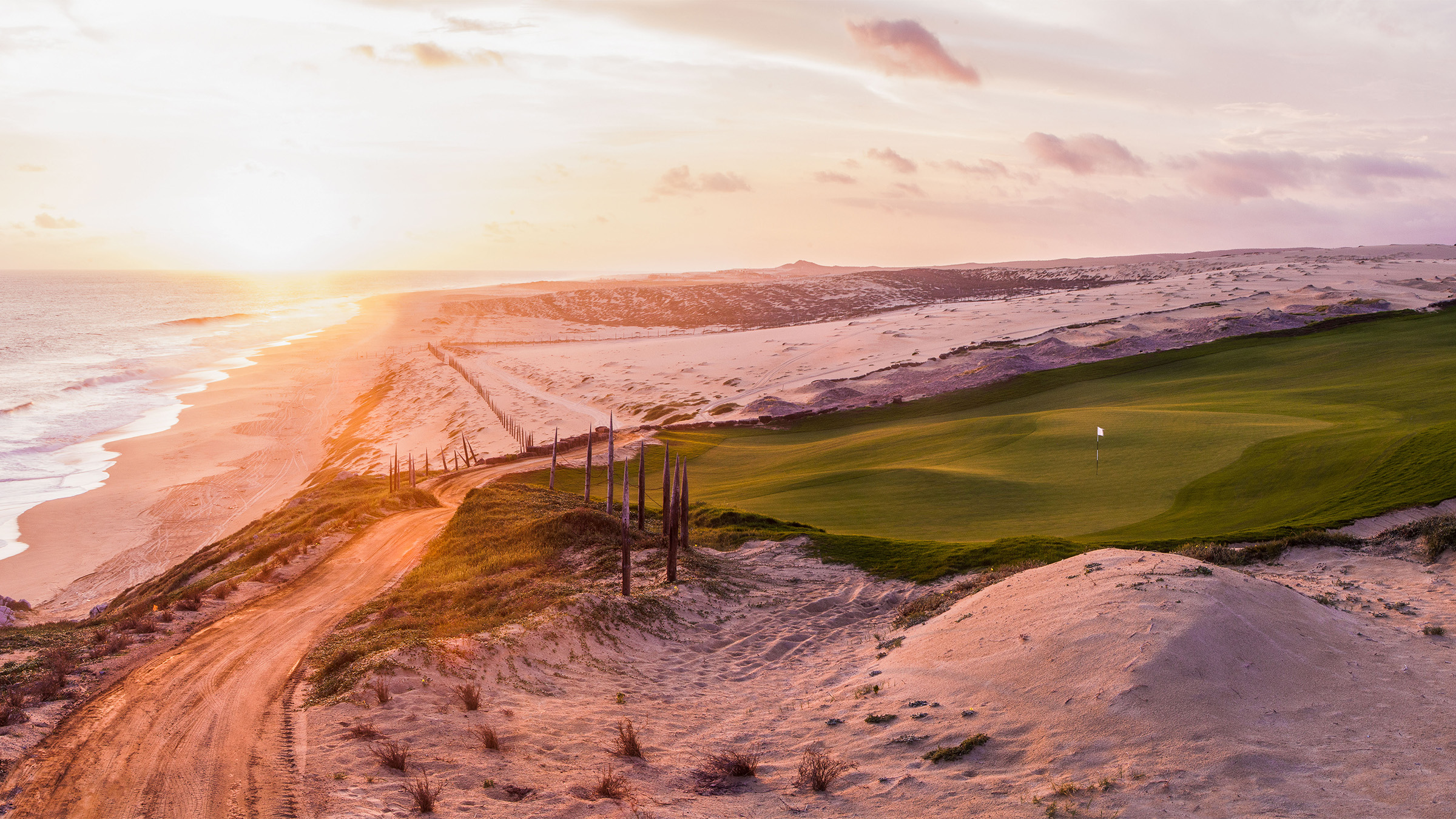 At nearby Cabo Del Sol, the Desert Course was designed by Tom Wieskopf, a winner of the British Open and 28 PGA titles overall. While it has its fair share of undulating greens, it is more about elevation changes and blind shots. Being up over 300 meters it also has more of a mountain feel to it with great views of the coastline. But that is somewhat overshadowed by its very much in demand sister layout – The Ocean Course.
Opened in 1994 and the first in the area designed by Nicklaus who spent a lot of time on it, it was one of first big time championship courses in all of Mexico. It continues to be ranked in the Top 100 world courses by Golf Digest.
Like the others, the course is playable year-round. A par 72, 7111 yards, Cabo Del Sol's Ocean Course according to its Director of Golf Erik Evans, is a "must play" track that is "fun, with fairly large landing areas. Quite a few holes on the beach. And includes some greatest par 3s you'll ever play."
Over at Puerto Los Cabos, Nicklaus designed two nine-hole courses. The second just opened last April. It is joined by a 9-hole Norman Ocean course which will likely have a second nine completed in a few years.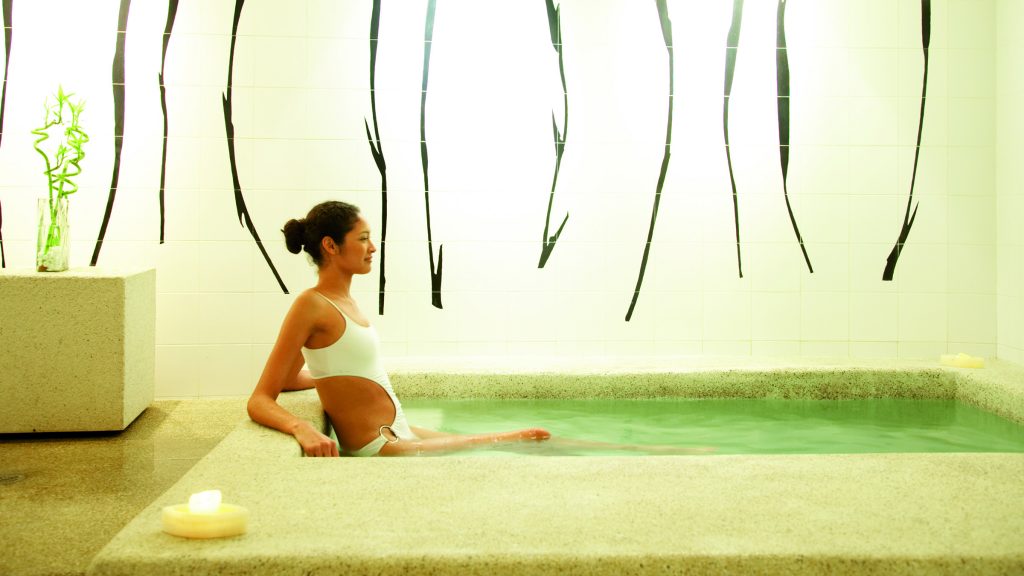 The epitome of the area where the desert meets the sea, the club's PGA Pro, Jon Turk, explains how to achieve success when teeing it up on this diverse group of 27 holes.
"A premium is placed on hitting fairways. Otherwise you face desert/arroyo-type areas. Played as waste area so you can ground your club or move a stone away from your club, playable, no penalty, but still it is tough to hit out of that sandy area. Also the greens roll very true."
Of course, golfers who make the journey here will be pleased to learn that after a challenging day on the links, accommodations, spa services and culinary offerings are just as well thought-out and inclusive of the local culture and surroundings. There also countless options they can share with non-golfers in their travel party.
"Golfers can bring family members to join them for snorkeling, whale watching, scuba diving, parasailing, camel riding, swim with dolphins, atvs, sunset sails, ziplines and simply relaxation, Los Cabos has something for everybody," added Turk. "It is also a popular worldwide surf and fishing destination, but also offers world class spas where you can lounge out for a day."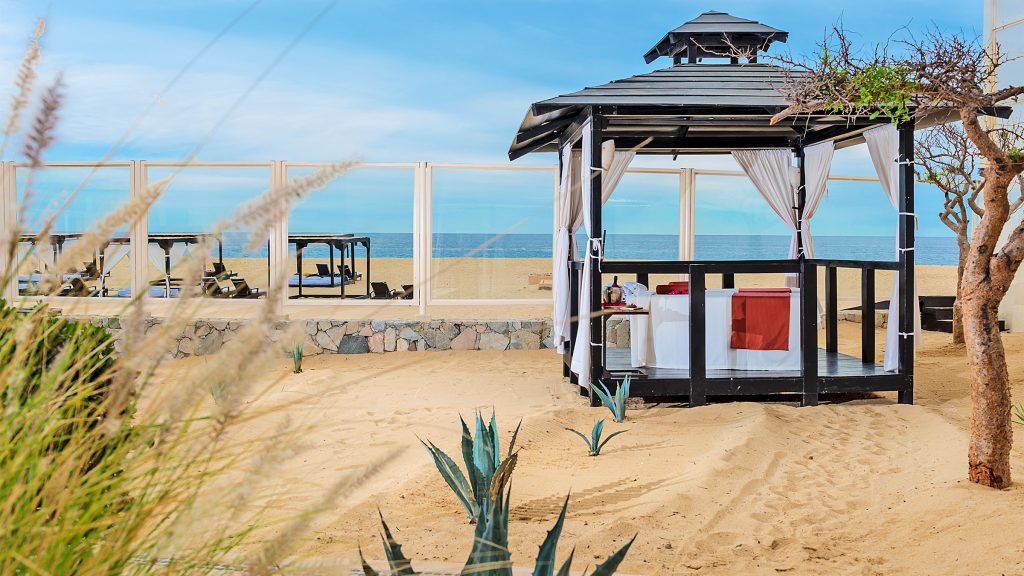 Five-star resort hotels like the The One & Only Palmilla, Secrets, Pueblo Bonita Pacifico and the Sheraton Grand are all connected to world class golf courses and cater to your every need and what a great way to wind down the day with a soothing massage at the Armonia Spa then dinner at the adjoining Peninsula.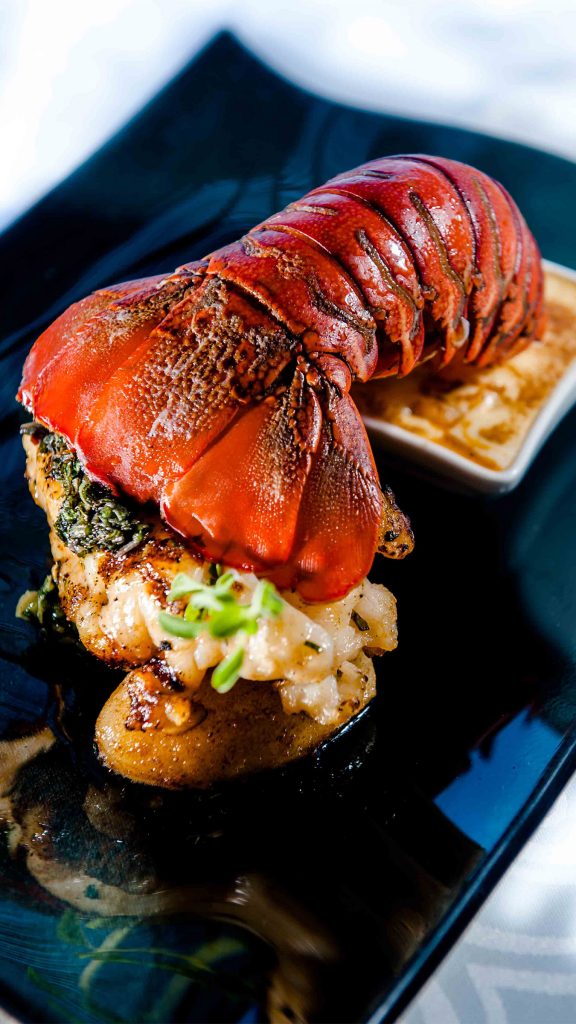 The dining options are endless. If after a long round of golf, you want to stay close to your room, some of the finer hotels like The One &Only and the Sheraton offer cozy restaurants on the premises. You can listen to the waves while consuming excellent dishes such as grilled red snapper as you enjoy the casual setting of the Breeze restaurant that includes a swim-up bar or the De Cortez which offer ideal views of the Sea of Cortez.
In the evening as you listen to the sounds of the distinct mariachi band and enjoy a soothing local beverage like Kahlua or Tequila from the adjacent bar and review your round of golf that day and the challenging course you face tomorrow, you'll dine under the stars and embrace the gentle ocean breeze at the hotel's Agua by Larbi restaurant.
On those evenings where you'd like to venture out, Los Cabos also offer some distinct options such as farm-to-table restaurants. One example is Flora Farms
where chefs harvest vegetables and herbs from the fields right on the premises. Opened in 2010, it has become a "must-dine" spot. It also offers renowned cooking classes.
But in between the poolside cabanas, spas and beachfront dining, there's always another golf course waiting to challenge you.
Besides being one of the highest-rated resorts with its atmospheric, lush surroundings and rooms steeped in Mexican decor, La Palmilla also offers three great golf courses – each with a unique setting. Known as the "Grand Dame", it offers amazing vistas of the Sea of Cortez from all 27 holes.
Perhaps one of the most picturesque courses in all of Los Cabos is the Quivira Club which is located along the Pacific Ocean in Cabo San Lucas. A signature course designed by Mr. Nicklaus, it is a links-style layout that has some stunning holes, the shape of which you have never seen before that involve huge drop offs, blind shots and tricky greens.
"It is a unique course you will not find back home," Reynante said assuredly.
However, the Quivira Director of Golf revealed that like most courses, the key to scoring well is keeping the ball in play. But that requires overcoming two distinct challenges this course presents.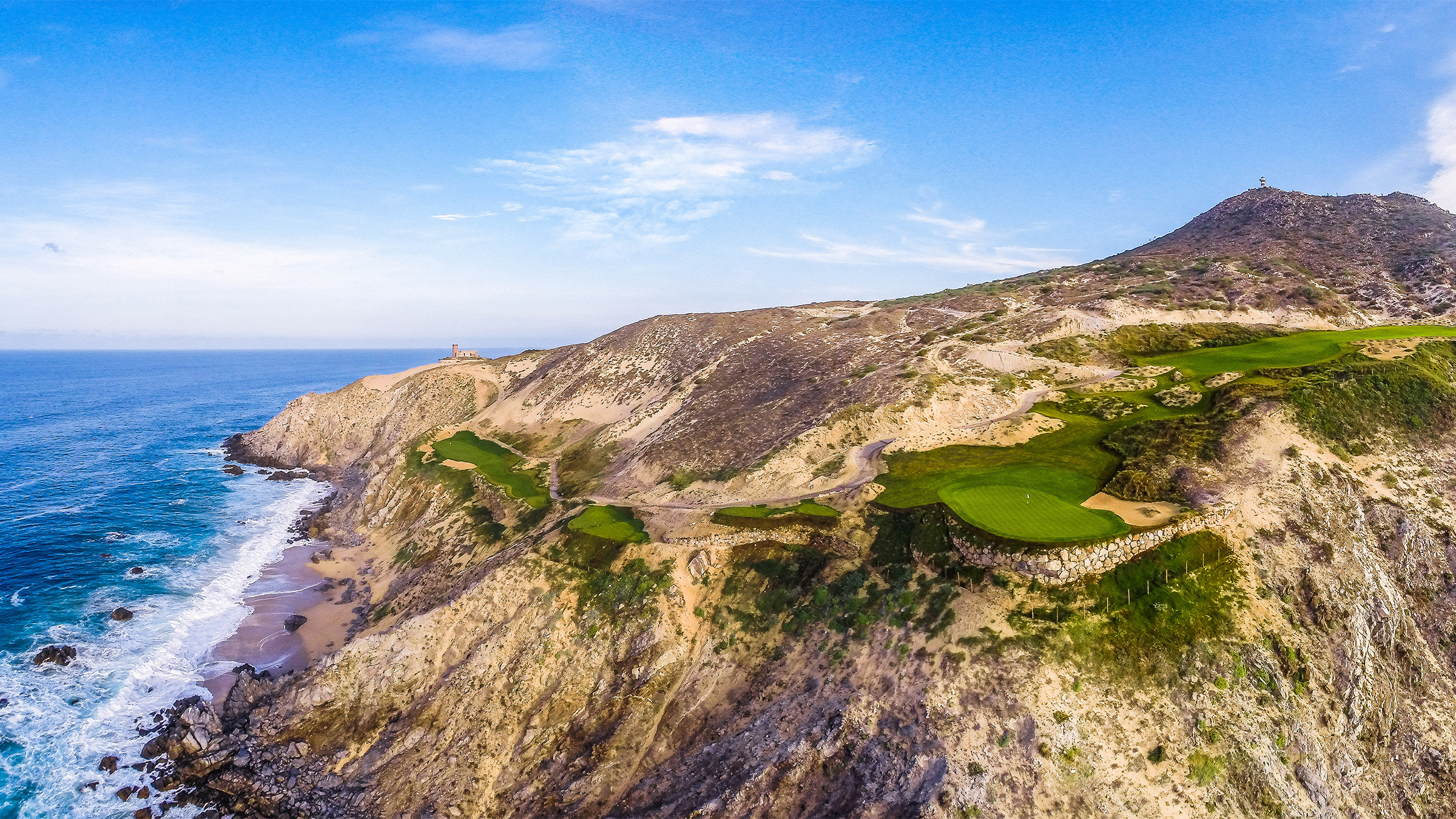 "Since the course is very slopy, you need to know how the ball bounces. Once you have figured out where the ball is going to kick, you aim for the right spots you are going to get good breaks for the vast majority of the time," Reynante stated.
Situated along the mighty Pacific Ocean, Mother Nature brings another element into play.
"Being a true links-style course, wind is a huge challenge with this piece of land being so exposed (to the Pacific Ocean)," Reynante noted, "Chances are high you are going to catch a lot of wind, thus adding a wind element to a sport that is already challenging, especially without trees, there's no frame of reference to take dead aim."
The good news is that no matter your score at the turnaround, remember to take dead aim for a place called Oasis. There you will be treated to one of the great "rest stations" in golf (How many rest stations even have a name? That should tell you something). Oasis is staffed with renowned chefs filling you with fish tacos and beef sliders so good you might have a foursome or two pass you by as they rush to start their back nine wondering where you went.
When it comes to golf in Los Cabos, the views are vast, the options are endless and for discerning players seeking the spectacular, as Raquel Baleon Golf Supervisor at Palmilla explains, "Travelers from around the globe know when they arrive, they'll be playing a high standard course in impeccable conditions suited for a great experience."
How can a golfer go wrong in a place nicknamed "Cabo San Nicklaus"?