There has always been the connection between sports and art. We all know that the human body has always been objectified as a figure appreciated within art. Former American football player and artist Ernie Barnes was known for his elongated body shapes of athletes in his artwork. Now with social media taking over, many people have commandeered the role of art critic including myself.
In our abstracted world, the irony is that art gives us a kind of balance in concentration throughout the many movements that have emerged over time. Just like the evolution of sports we can all agree that over time both sport and art have created meaningful conversations and debate. When envisioning sports, we categorically go into generational mode, holding onto the history of sportsmen and women we have become fond of, along with many eras before our time. The classic baseball card can invoke nostalgia, comparisons, and statistical computation all at the same time, all of this within the space of 2.5 by 3.5 inches.
Women and athletes of color have challenged and changed the historical landscape of sports by inclusion, disproving ideas about athletic ability and even shaping the limits of sports marketability. Why did Branch Rickey want to integrate Major League Baseball with the selection of Jackie Robinson?
We live in a society where public figures and images have become common in both popular and mass culture. Take for instance Robert De Niro known for his roles in The Godfather, Taxi Driver and Goodfellas (Coppola, 1972, Scorsese, 1976, 1990). Can one recall his famous line from the movie-Taxi Driver, "You talking to me?"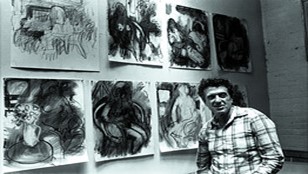 The multitude of characters he has portrayed throughout his acting career have made Robert De Niro a fixture of popular culture. In many ways sports presents itself like art. Movie fans of boxing especially those based on non-fictional characters may remember Robert De Niro as Jake LaMotta in the movie Raging Bull (Scorsese, 1980). But how many boxing fans knew that (Robert De Niro Sr.), his father was an American abstract expressionist painter? Just like art both the athlete and observer provide multiple degrees of emotional expression.
For instance, the period during the 1940s when artists armed with their personal experiences started the abstract expressionist movement. The movement challenged the traditions of fine art in New York City soon after World War II. Often referred to as the New York School, artist such as Jackson Pollack, Eduardo Paolozzi, Marcel Duchamp can be attributed with carving out this art movement in America and the UK. The abstract movement gave rise to what many described as pop art during the 1950s even though it can arguably be said that pop art and the affiliations of the movement with the use of commercial advertisements, newspapers, comic books and magazines, were being used prior to this era. Artist such as Robert Rauschenberg, Andy Warhol, and Roy Lichtenstein were known for using their stylized aesthetic associated with the pop movement.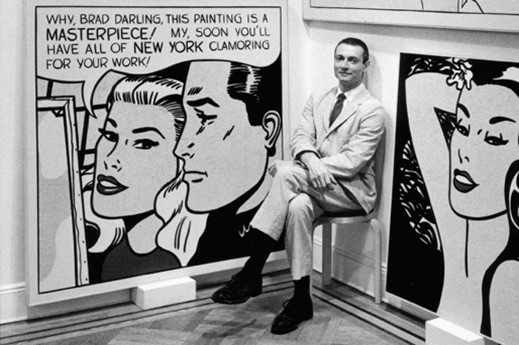 The artist Richard Hamilton listed the characteristics of Pop Art to friends in a letter. He broke down the meaning of Pop Art into simple terms. Pop art is designed for a mass audience, expendable, meaning easily forgotten and being of relatively low-cost. The use of celebrity images, bright colors, and big business also play an important part in the movement (Riseart, 2021). One can easily see the influences of Dadaism when researching pop art.
Like artists we examine our lives within the prism of popularity, reality, and our very own culture. Artists draw from the many sides and perspectives over their lifetime.
Currently we are witnessing a shock wave of street art and murals depicting fallen celebrities, most notably music artists and sports figures. Murals depicting the late Ermias Asghedom known professionally as Nipsey Hussleand basketball superstar Kobe Bryant have provided an impetus for graffiti artists to expand on their artform, paying tribute to their memories.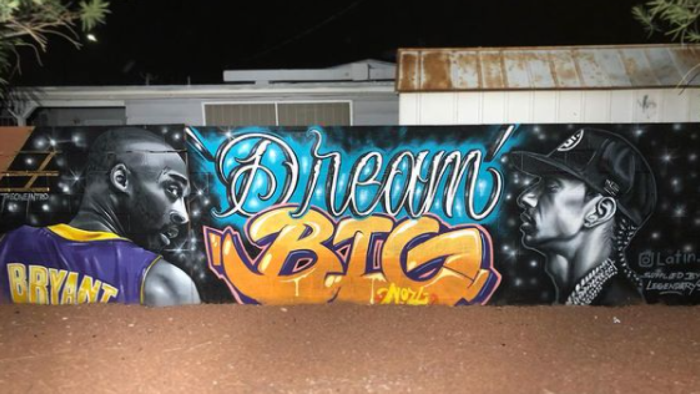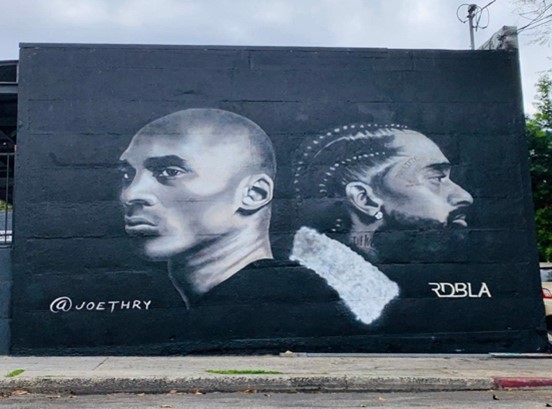 The continued future of art is bright. So instead of just being a critic, trying the role of artist should be a blast. For many sports fans around the world, did you know that Olympic medals were awarded for works of art inspired by sport? These art competitions formed part of the modern Olympic Games during its early years, from 1912 to 1948.
These competitions were a regular part of the original intention of the Olympic Movement's founder, Baron Pierre de Coubertin. The program established five categories: architecture, literature, music, painting, and sculpture (Wikipedia contributors, 2021).
Maybe there is a future for me as an Olympic pop or abstract expressionists, only time will tell.