Sorry kids, your Tito's and soda is so last year. This year, all the cool kids are fat-washing their drinks. Not sure what that means? No worries, Brian Driscoll and his team at Driscoll Cuisine & Cocktail Concepts will tell you all about it. Want to impress your friends with your knowledge of bourbon? Driscoll can make you a bonafide bourbon-ista. How about a bachelorette party with a techniques class on perfecting the martini – shaken or stirred? Or a summer MLB barbecue with spirit-infused sous vide beef smokies? They've got that covered, too. And I suggest asking for those smokies for any event.
For Driscoll, creating craft cocktails to accompany his menus is just as important as what is on the menus themselves. "There's a whole new world introducing people to the craft cocktail. It used to be you sat down at a bar and ordered your usual drink. Whether it be a vodka soda, gin and tonic or wine, you really never looked at a specialty cocktail list. It was up to the bartender to strike up a conversation and maybe convince you to try something new. Most people wouldn't as creatures of habit, but some people would. And it was on the person making that drink to not only introduce you, but at times even educate you on flavors and pairings you may never have tasted before."
From a hospitality standpoint, this puts a ton of responsibility on the bartender to ensure that the patron's overall experience starts off on the right foot. Enter, mixologists. You might be asking what is the difference between the two? A bartender is an individual with a talent and passion for making a great drink. They know the proper measurements, can handle a crowded bar on a Saturday night, and may have a few secret spirits in their back pocket. A mixologist is an individual with extensive knowledge of combining elixirs for creating specialty cocktails. While both are equally important, over the last decade or so, mixologists have taken the cocktail to new heights.
For Driscoll, the opportunity to create art excites him. "Food has evolved. Drinks needed to evolve, too. Our team does just that. We have everything in mind when we create your menu. Food and drink are not two separate thoughts. They are blended together for the complete package."
With a focus on the bringing the fine-dining experience into clients' homes even as some states begin to ease covid restrictions for indoor dining, Driscoll maintains that people will always look to create one-of-a-kind experiences in their own space, especially when it comes to sports. "There will always be the fan who prefers to entertain from the comfort of their own home rather than the local sports bar. People who have created man-caves or game rooms, have put time, money, and thought into their space. It's our job to elevate that space with one of our events." And it's not just for the men. Women are reaching out and asking for specialized gatherings, ranging from rose tasting (click here for a corresponding menu) to tequila sipping, and even a whiskey and cigar pairing. "Drinks are genderless. It's about showing people that craft cocktails can be re-created and mastered by anyone. We teach you the skill and empower you to show that skill off to all of your family and friends."
With thousands of craft cocktail/food combinations, it was hard for Driscoll to choose some of his favorites, but here are some we know won't disappoint.
Italian Paloma:  Sugar and charm with tequila, Campari, fresh citrus, and Italian orange soda / Paired with:  Fritto Misto: Shrimp, calamari, assorted veggies, sausage-stuffed olives, charred lemon.  Dipping sauces (Calabrian chili aioli, truffle tartar, and basil buttermilk vinaigrette).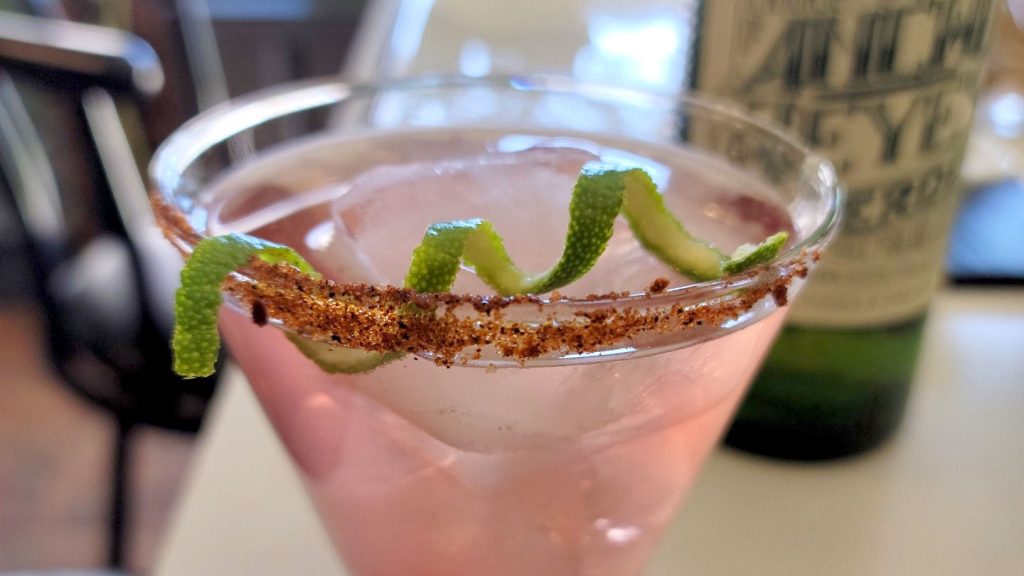 Gin Blossom:  Commerce gin, fresh citrus, kiwi syrup, elderflower liqueur / Paired with:  Seared scallop, cauliflower puree, Granny Smith apple slaw, brown butter parsley, celery leaves.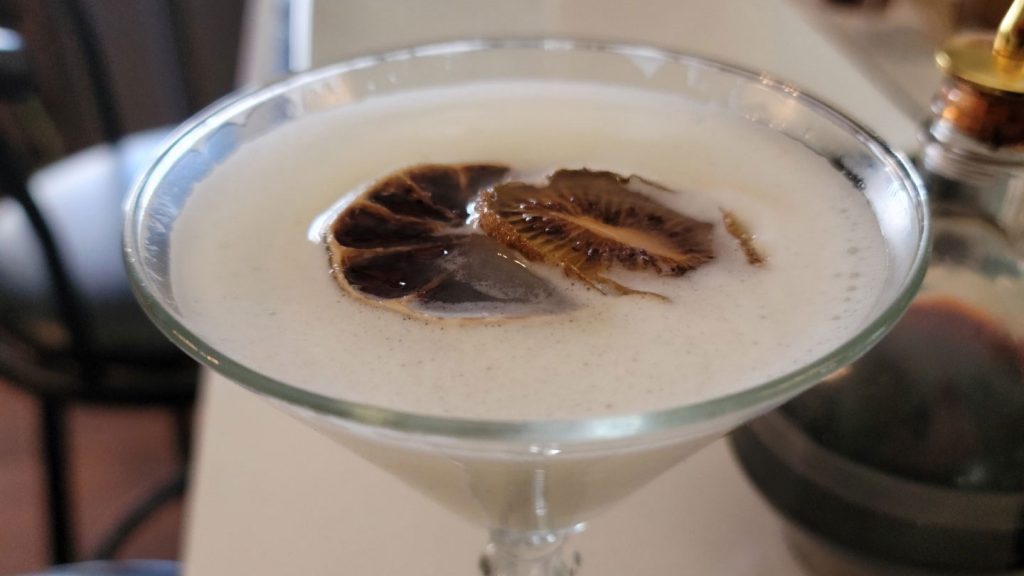 Chocolate Sazerac:  Rye whiskey, white cream de cacao, demerara syrup, Aztec chocolate bitters / Paired with:  Seared duck ravioli, morrell mushroom, fig jam.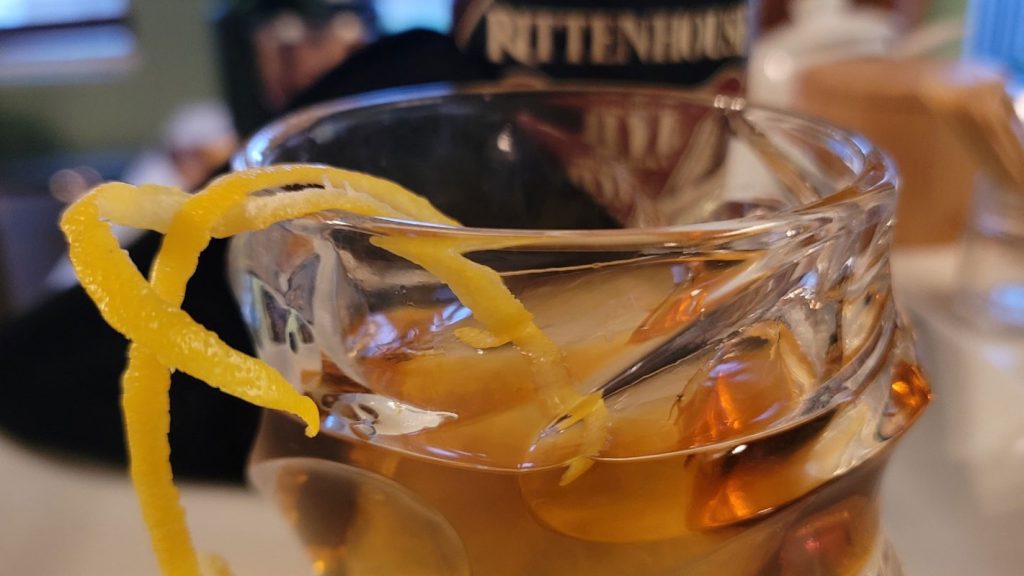 M.O.M.M. (Mezcal On My Mind):  Peach puree infused with thyme and vanilla combined with El Silencio mezcal, fresh lime juice, St. Germain elderflower liqueur, orange bitters / Paired with: Pear & prosciutto in puff pastry, fontina cheese, asparagus, balsamic glaze.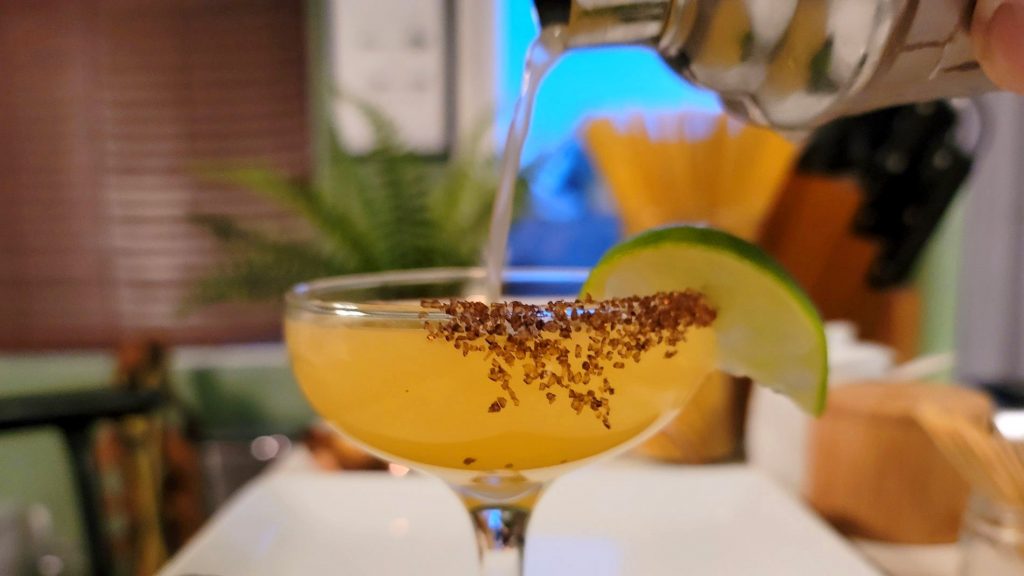 Cocktail:  Watermelon Mint Mimosa: Prosecco, rum, watermelon puree, fresh mint / Paired with:  Compressed watermelon salad : Marinated concasse tomatoes, micro basil, crispy garlic, lemon vinaigrette.
"Wine pairings will always be there, but the world is ready for the evolution and leveling up of pairing the craft cocktail with food." So where does the craft cocktail go next? As life gets back to "normal" after the pandemic, Driscoll believes consumers will be eager to find their spot, whether it be at home or at the local bar. There are some interesting trends to watch for, including smaller craft producers of specialty whiskeys and bourbons, as well as the innovation of food techniques blending with spirits. Fat-washing for example, is adding a fat such as bacon fat, brown butter, coconut oil, etc. to a spirit like bourbon, whiskey, rye, etc. for a richer, deeper, and more complex flavor profile. Whereas not too long ago, one might have turned their nose in a mix of confusion and curiosity, today's consumers are more open to trying something new. Moving forward, Driscoll is excited about the future of food and drinks and is eager to be part of the revolution. He sees social media as a catalyst for mixologists and cocktail enthusiasts alike to come together and experiment with fresh ingredients, unusual flavor combinations, and unique recipes that continue to push the boundaries. Cheers!
Definitions:
Fat washing is a technique of infusing something fatty (such as bacon grease) into alcohol, then freezing the liquid so that the fat separates and rises to the surface so it can be scraped off. The flavor of the fatty substance remains in the liquid.
Sous vide, which means "under vacuum" in French, refers to the process of vacuum-sealing food in a bag, then cooking it to a very precise temperature in a water bath.
Must Haves for Your Home Bar Setup:
Bar Tools: Shakers, jiggers, muddlers, bar spoons (variety of sizes), clear ice cube maker, strainers, bottle openers, corkscrews, mixing glasses
Glassware: Low ball (rocks), high ball, martini, wine
Liquor/Liquers: Vodka, Gin, Tequila, Whiskey, Rum, Amaretto, Kahlua, Baileys, Grand Marnier, Sweet and Dry Vermouth
Mixers/Juices: Lemon, lime, orange, cranberry, sour, simple syrup, grenadine, milk/cream, ginger beer