Theo Vonn OFFICIALLY Has Beef With Bussin' With The Boys
Recorded: March 21st 2023 | In this weeks episode, Will and Taylor declare war on Theo Von after a couple things that Theo has said on his podcast. The boys figure out where they stand on the situation and plot how they are going to fight back.
Following the Theo war talk, we dive into a deep "would you rather" talk about going to the future or going to the past. We figure out that we are a big brain podcast and everyone gives their take on what they would do. This podcast is the boys at their finest and is all over the place. Enjoy the mayhem and comment below how we should get back at Theo.
0:00 Intro
:49 beef with theo
5:21 physical vs verbal fight
13:15 real world show
29:16 would you rather, past or future
32:07 will would go back in time
41:57 what will dreads about possibly going back
42:40 how many things would you change
43:58 what the boys in the back would do
52:27 would your dad beat your ass
56:11 will's dad story
59:11 taylor's dad story
1:01:15 – tier talk
—-
SUPPORT OUR SPONSORS
Chevy: Chevy Silverado – The Strongest, Most Advanced Silverado Ever.
Duke Cannon – Use code BUSSIN10 at https://barstool.link/DukeCannonBSS for 10% off your entire order
The Farmer's Dog – Go to https://barstool.link/FarmersdogBussin to get 50% off your first box + free shipping
You can find every episode of this show on Apple Podcasts, Spotify or YouTube. Prime Members can listen ad-free on Amazon Music. For more, visit barstool.link/bussinwtb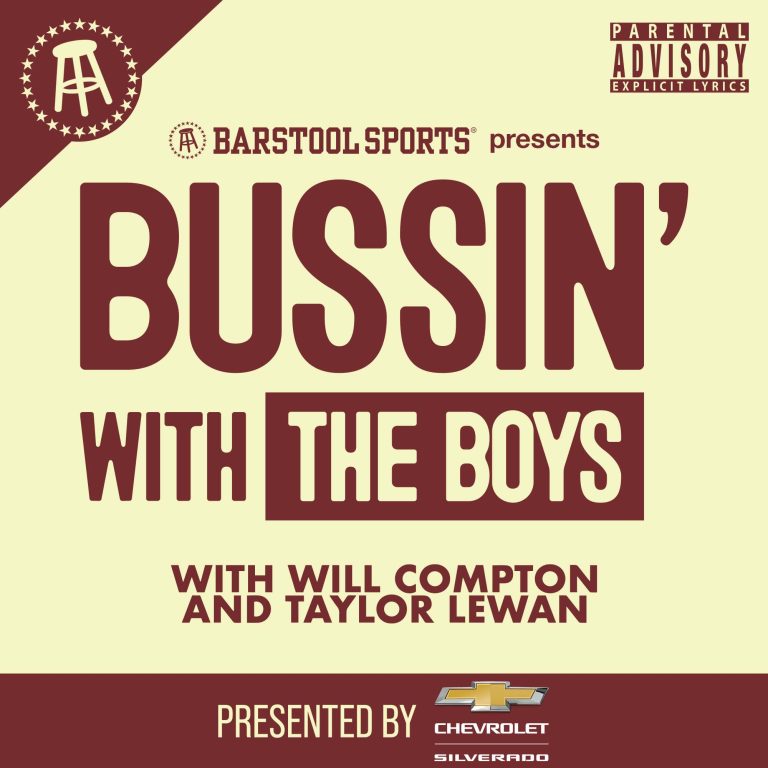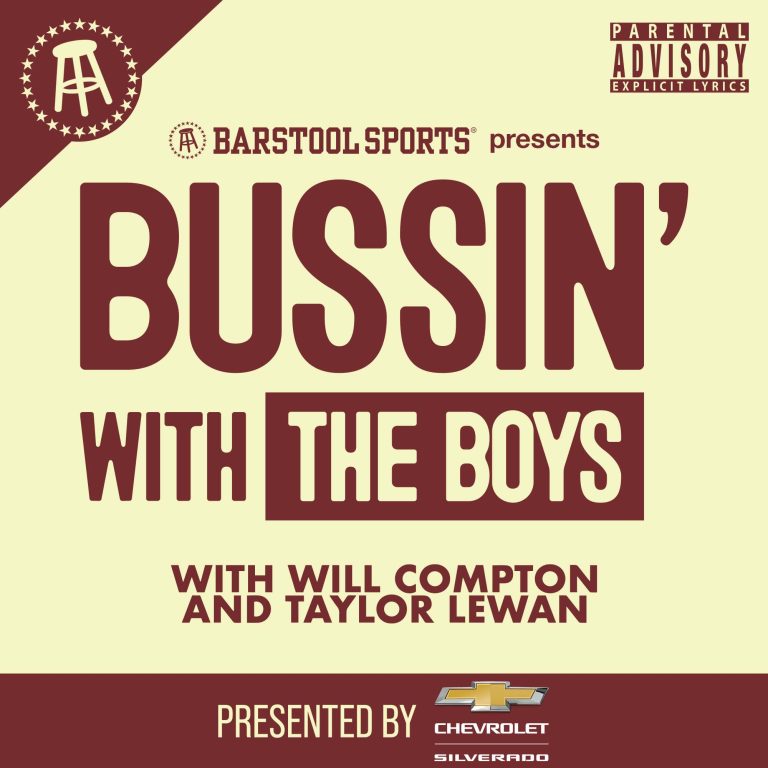 Recorded: March 21st 2023 | In this weeks episode, Will and Taylor declare war on Theo Von after
[…]
March 23, 2023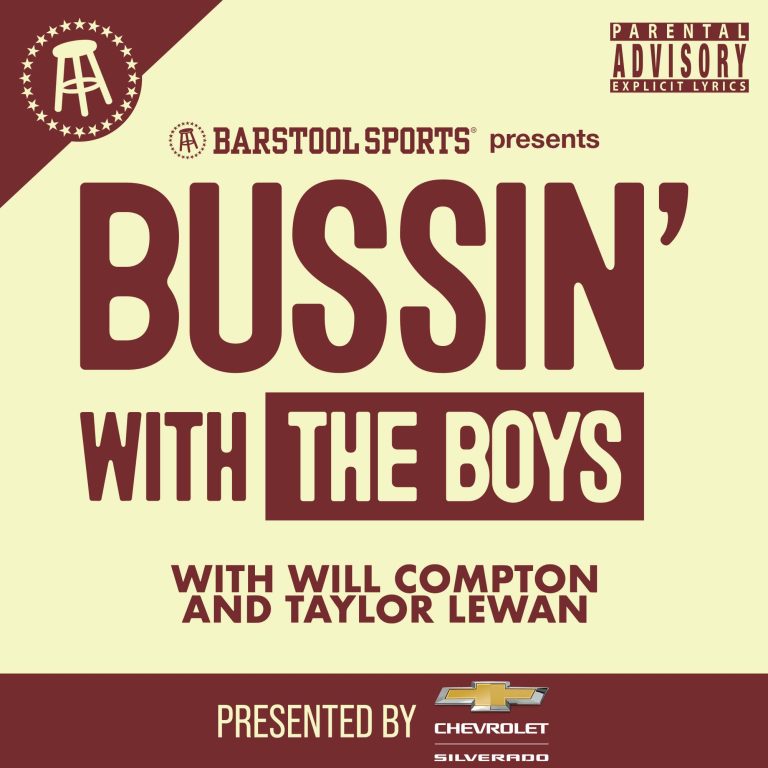 Recorded: January 24th 2023 | In this episode Taylor is thinking about changing up his style and wardrobe
[…]
March 21, 2023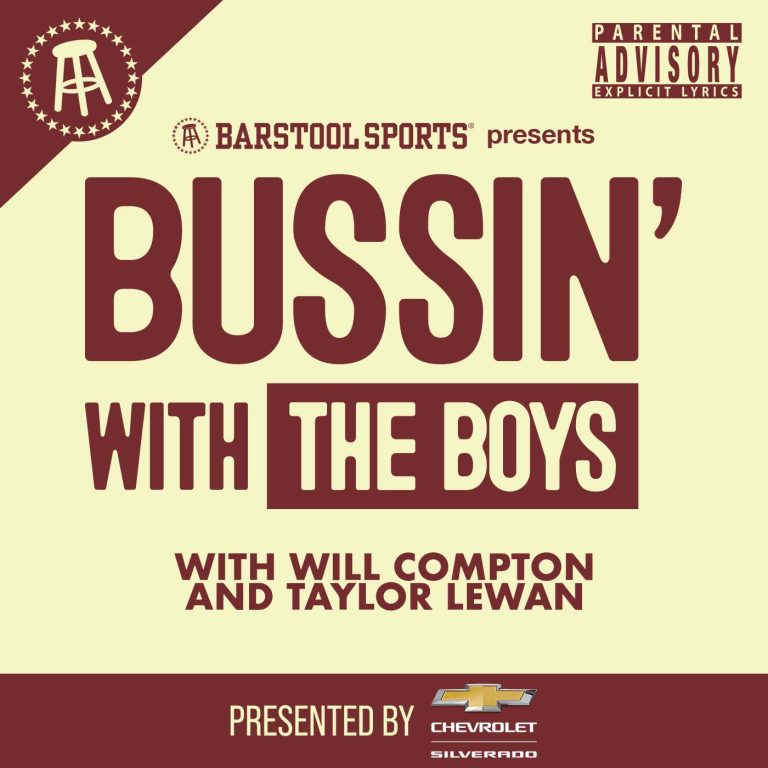 Recorded: March 15th 2023 | In our first episode of our Spring Tour, we sit down with Head
[…]
March 20, 2023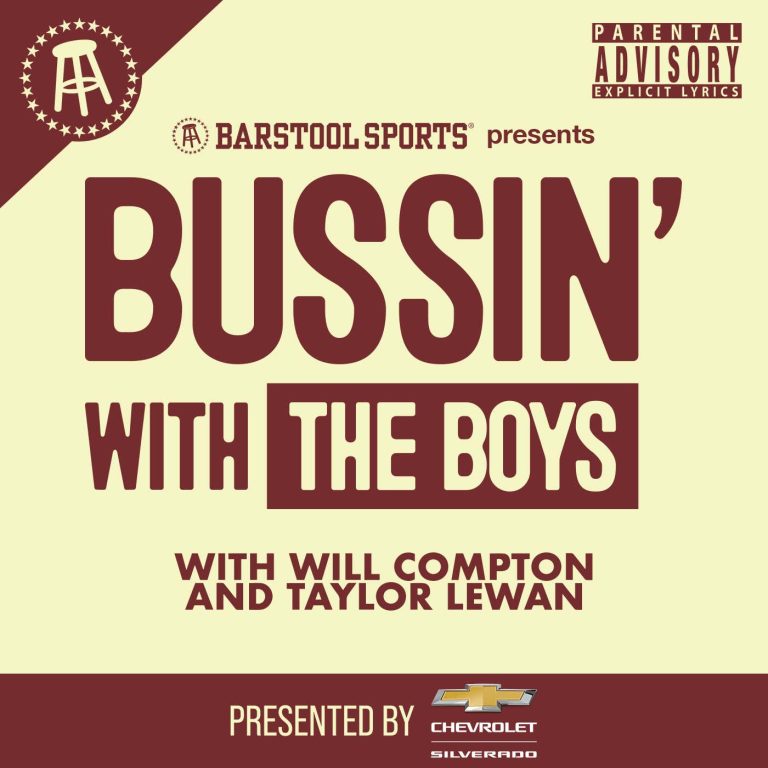 Recorded: March 15th 2023 | In our second episode from our South Carolina trip, Quarterback Spencer Rattler and
[…]
March 20, 2023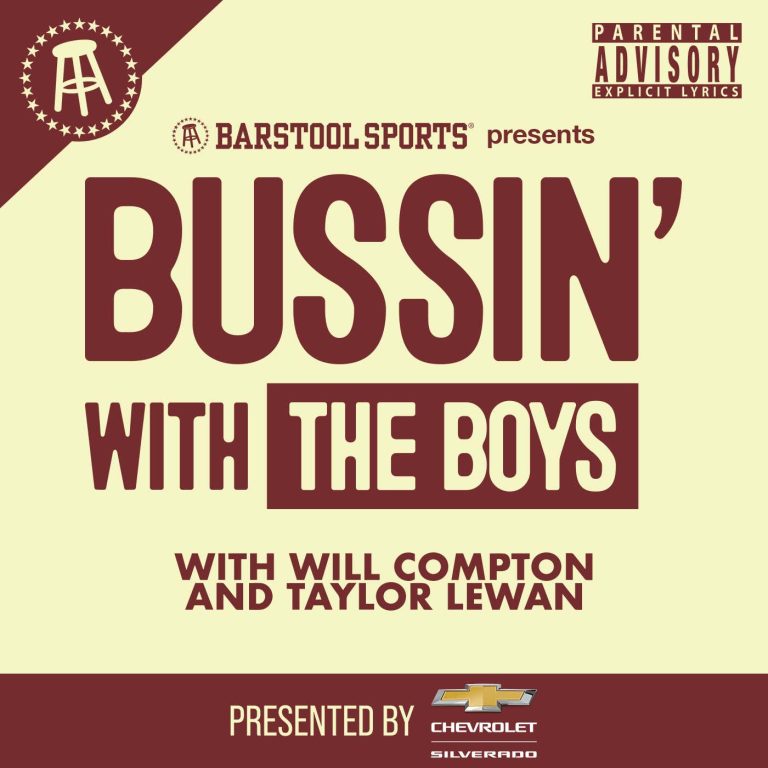 On this weeks episode, the boys preview our first spring tour stop, South Carolina. As well as the
[…]
March 16, 2023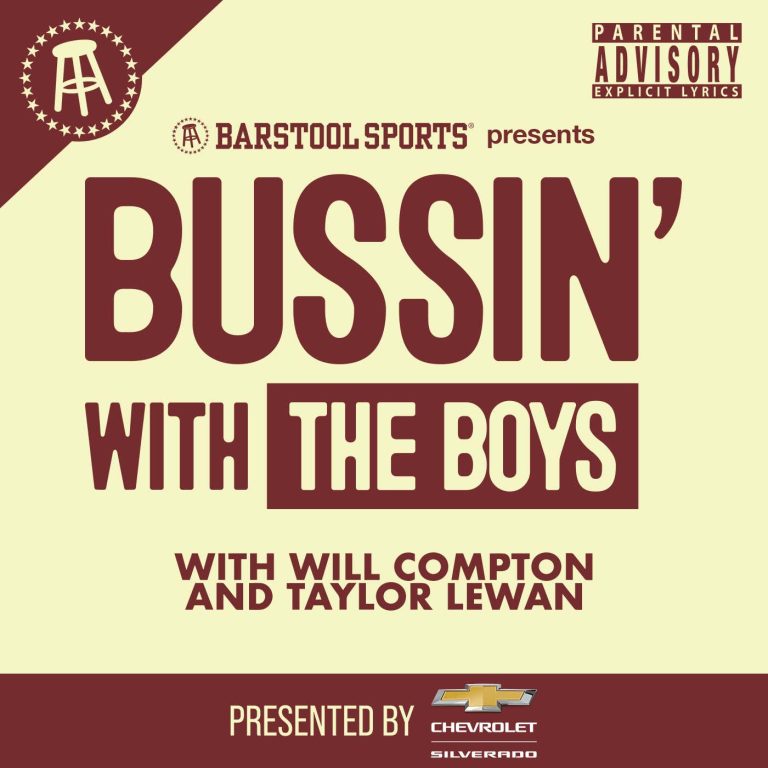 Recorded: February 10th 2023 | On this weeks episode, Will and Taylor recap trip to Vegas and their
[…]
March 14, 2023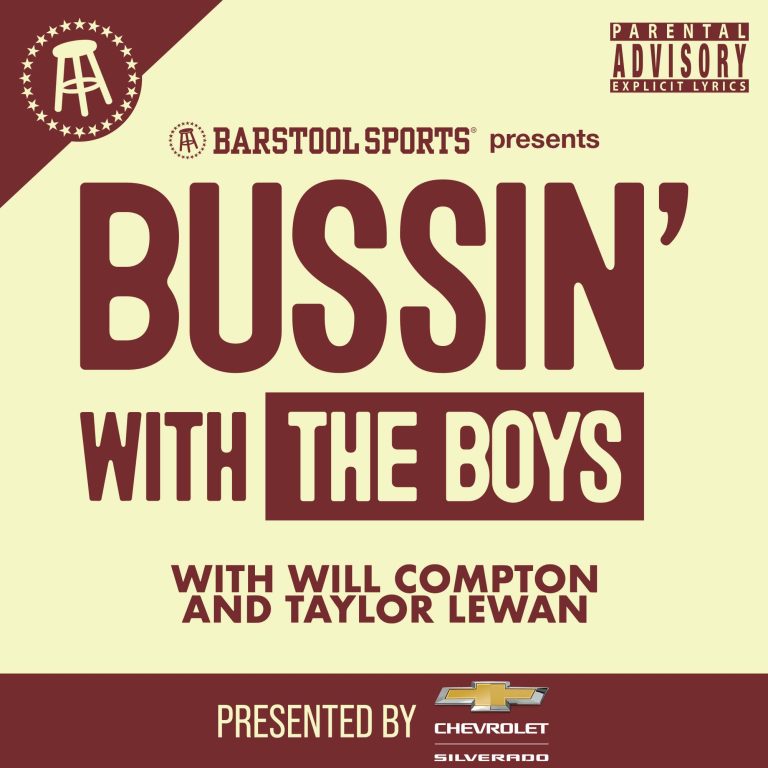 Recorded: February 9th 2023 | The boys start the Taylor trying to pull a little prank on Will,
[…]
March 9, 2023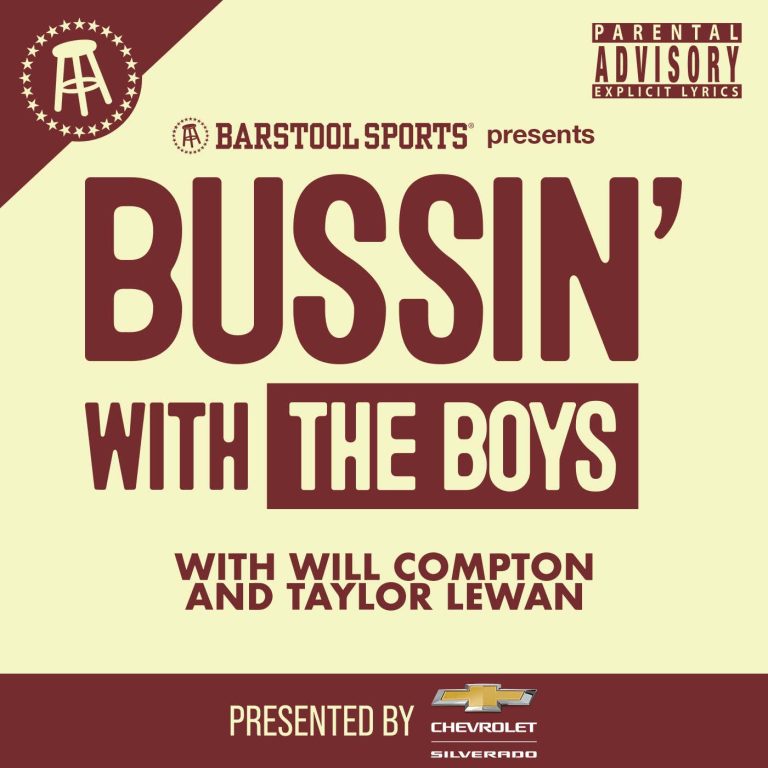 Recorded: February 10th 2023 | This weeks episode the Boys recap each of their weekends. Will talks his
[…]
March 7, 2023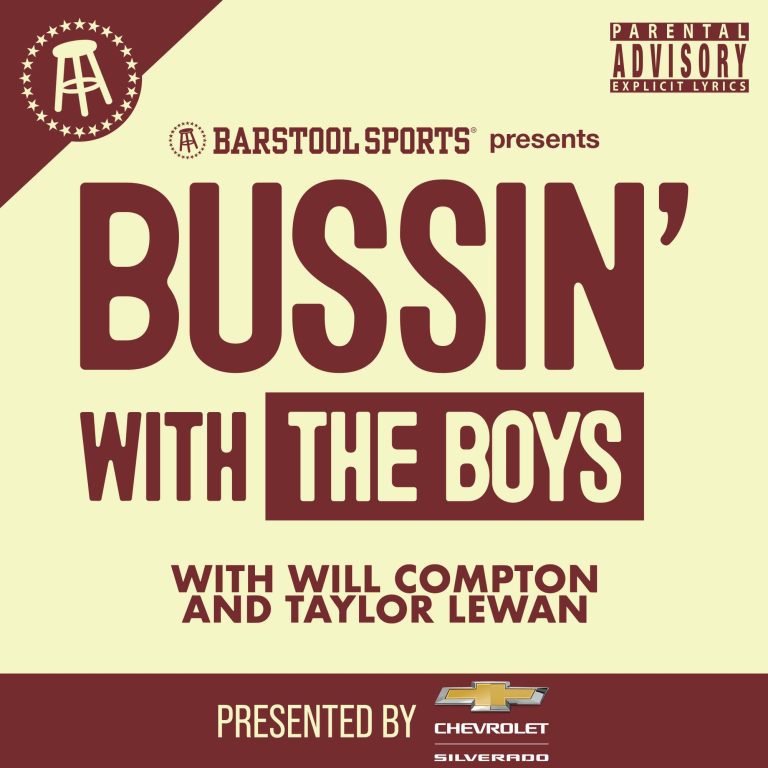 Recorded: February 9th 2023 | This week the boys announce all of the stops for this years spring
[…]
March 2, 2023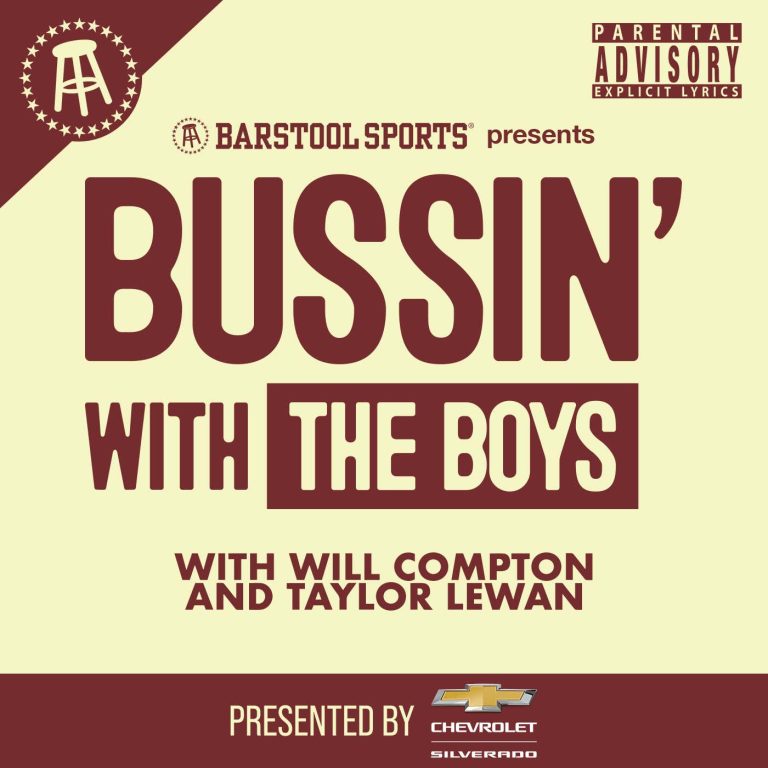 Recorded: February 7th 2023 | On this weeks episode the Boys recap the Jake Paul and Tommy Fury
[…]
February 28, 2023
Search Results placeholder